How Not to Fail at New Year's Resolutions (in Anoka)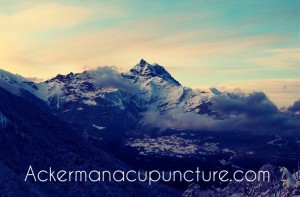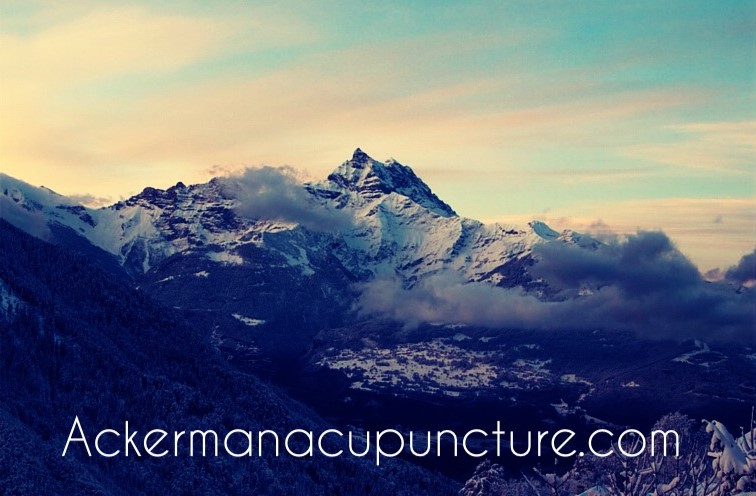 Do you set New Year's Resolutions with high expectations only to fail?…Why do most of us fail at our goals EVERY…SINGLE…YEAR?
1.) Have a Plan…
"If You Don't Have a Plan, You Are Planning To Fail."
Goal MUST BE S.M.A.R.T. …
Specific
Measurable
Attainable
Reasonable
Time-specific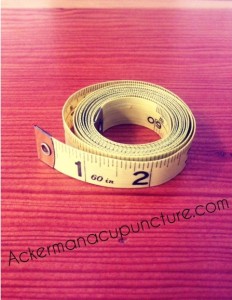 Example: "I will lose 4 inches around my belly, bringing my waist down to 30 inches, by September 1st, 2016 by midnight."
(This Goal is Specific, Measurable, Attainable, Reasonable & Time-specific)
2.) Turn Big Goal into Smaller Goals…
"Success is the Sum of SMALL efforts, Repeated DAY IN and DAY OUT."
–R. Collier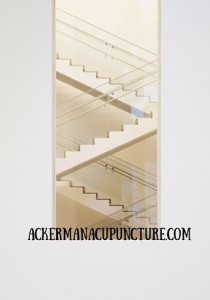 (Chunk-out goals into manageable steps)
Example:
To lose 4 inches in 8 Months, maybe make a ½-Way Goal to…
Lose 2 inches in 4 Months…
Then a ¼-Way Goal of…
Lose 1 inch in 2 Months… by… replacing junk food with whole foods.
Then a 1/8-Way Goal of…
Lose ½ inch by 1 Month… by… practicing 20 minutes Yoga & 4 Mile Walk/ Day.
3.) Write it Down…
"If You Have a GOAL, Write it down. If you do not write it down, you do NOT Have a Goal-You Have a WISH." –Steve Maraboli
Write down your specific Goal. (This tells your mind you are committed).
4.) Post Your Specific Goal…
Write down & Post your Specific Goal somewhere where You will See it Daily. This can be a Poster board or sticky note on your bedroom wall where you will see it every morning upon waking and every night before bed.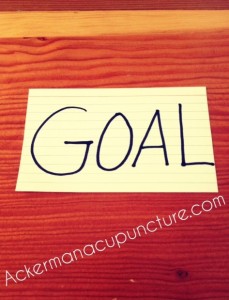 5.) Carry Goal with You…
Keep your goal with you Every Day so you see it throughout the day. This activates your creative subconscious.
Examples:
Journal
3 x 5 index card
Reminder in Your phone
Screen saver on your laptop
6.) Image Your Goal…
Set aside a 20-minute daily practice of seeing yourself once your goal is reached. FEEL & ACT how you would once you have reached this goal-NOW…
Post image of yourself…with goal reached… where you will see it daily (I have been known to paste a photo of my head onto a fitness model's physique, cut from a magazine & Taped in front of the treadmill I walked & ran on daily)…Goofy? –Yes! …Did it Work? –Absolutely!
7.) Add Affirmations…
Create a Self-Affirmation to recite throughout the day or when feeling self-doubt. It can be as simple as,
"I am so happy NOW that… my waist is 30 inches."
–Call Ackerman Acupuncture in Anoka to help you with your
New Year's Resolutions—
Do you have a Weight Loss Goal?
–We can Help!
Did you know Acupuncture helps weight loss? Traditional Chinese Medicine (TCM) Food Therapy is included for weight loss in Anoka at Ackerman Acupuncture. This helps you lose weight, reduces cravings and lowers irritability while you change your diet and lifestyle.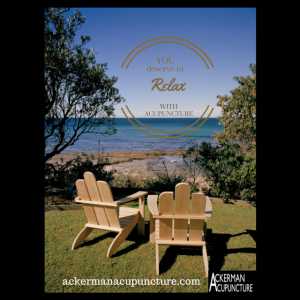 Is Your Goal to Stress Less & Relax More?
-We can Help!
Acupuncture is great for stress, anxiety, depression and insomnia in Anoka. It helps balance the body's hormones, neurotransmitters, body temperature, etc… This is why acupuncture is so helpful for Hot flashes & Fertility in Anoka.
Read this blog on "31 things You Did Not Know Acupuncture Treats" …
Is your Goal to Quit Smoking? –We can Help!
Acupuncture helps you quit smoking by…
reducing cravings & withdrawal symptoms:
Irritability
Jitters
Restlessness
Relaxes the body
Aids detoxification
Other recommendations may be:
TCM Food Therapy to help your body detox more quickly & help avoid relapsing
Energetic exercises
Bodywork
It is important to note…
*You must be ready to quit the behavior of smoking. Acupuncture is not magic or a quick fix. Acupuncture supports you while you quit smoking. You are the one who must commit to quit by not buying and smoking cigarettes. Acupuncture will help with cravings and withdrawal symptoms as you quit and help the body restore balance.
Visit Ackerman Acupuncture for Pain Relief & Wellness.
Feel free to discuss any questions you may have at your free acupuncture consultation. Call to schedule your free consultation at 763-477-1338 and relax.
We accept major credit cards including Visa, Mastercard and Discover, Health Savings Account (HSA) cards and Flex Spending Account (FSA) cards.
Written by Aleesha Ackerman, Lac.
Call today to make an appointment at 763-477-1338
To see more blog posts like this visit: http://www.ackermanacupuncture.com/blog.html
Like us on Facebook to follow us and keep up-to-date
Visit the website at http://www.ackermanacupuncture.com/
DISCLAIMER
This article is not intended to replace any health care.
No information on this site should be relied on to determine medical diagnosis or treatment for a medical condition. As with any health concerns, always be sure to consult your health care provider with any health concerns.