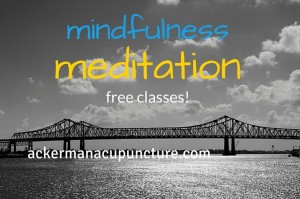 How to Meditate Your Way to Mindfulness (in Anoka)
(For Evidence-based research on Mindfulness–Keep Reading)
What is Mindfulness Meditation?
There are many types of meditation. Mindfulness Meditation is one type. It aims to create just that-mindfulness. The goal in Mindfulness Meditation in Anoka is to create a sense of mindfulness, to feel at-ease– despite what is going on in our own head (our thoughts) or what is going on around us (our environment).
Paying attention to the present moment – being TRULY AWARE in it
Accepting your thoughts & feelings – with NO JUDGEMENT
Thoughts will take you away.
It is OKAY.
Have PATIENCE with yourself.
It gets easier to stay in the moment, the longer you practice.
Why Meditate?
Eases Chronic pain
Relieves Stress
Decreases Anxiety
Adjunct therapy for

Depression

May help Lower blood pressure
Help Post Trumatic Stress Disorder 

PTSD

symptoms
National Institute of Health (NIH) study on effectiveness of Acupuncture on High Blood Pressure
Methods
Mindfulness meditation can be achieved using different methods and you can choose which works best for you. Here are two:
Focus on the Breath
Body scan
Focusing on the breath technique is as simple as it gets; just focus on being aware of your in-breath & again on your out-breath.
No need for deep-inhalation or any attempt to control the breath. The idea here is not to control the breath, just to observe it.
Body scan technique focuses attention on the physical body, from head slowly down to one's toes. Usually sitting or lying down is preferred. Watch a 10-minute, 5-minute or 3-minute body scan video at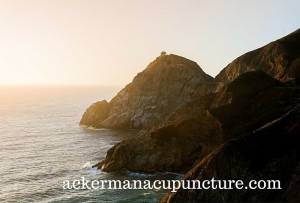 What Mindfulness Meditation is NOT
Mindfulness Meditation is not about trying to escape one's thoughts.
It is about becoming aware of these thoughts…without judging them.
It is about tuning into the present moment and…being aware in the actual moment itself…not ruminating about the past…nor dreaming about, fretting about or planning our future in our thoughts.
These thoughts will come up…A LOT…for beginners.
That's OKAY.
In time, these thoughts become less invasive.
It gets EASIER… to stay in the present…to stay mindful.
How does Mindfulness Meditation Work?
Need some evidence-based research to convince you to get started?
Watch a Ted Talk with Dr. Sara Lazar of Harvard Medical School for her research on meditation and increased cortical thickness. Watch Ted Talk here: http://evp.harvard.edu/book/where-can-i-find-evidence-based-research-mindfulness
Read studies done by the American Mindfulness Research Association (AMRA): https://goamra.org/
Why Meditate (What's in it for me)?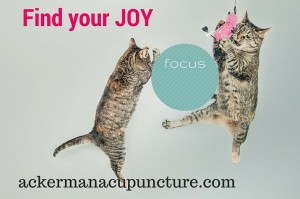 Meditate to become happier, be less critical of yourself, less judgmental in your thoughts, reduce stress, ease depression & anxiety and helps post-traumatic stress disorder (PTSD) survivors with symptoms of avoidance and hyperarousal. Read this in the U.S. Department of Veterans Affairs at http://www.ptsd.va.gov/public/treatment/therapy-med/mindful-ptsd.asp
RELAX… Reduce stress and muscle tension pain in Anoka.
FREE-Meditate because it is free & can be done ANYWHERE, ANYTIME.
 ADHD, ANYONE?
…Meditate because it increases your ability to maintain focus in other areas of your life, like work, school or listening to others (can help relationships)
Studies have shown meditation increases standardized test scores, too.
Meditate to reduce pain. Read American Mindfulness
Research Association's evidence-based research showing how meditation reduced pain at: https://goamra.org/pinpointing-the-unique-impact-of-mindfulness-meditation-on-pain/
Meditation Classes in Anoka
Ackerman Acupuncture in Anoka is offering Mindfulness Meditation classes for free, starting January 2016.
See our Facebook for further details on how to sign-up: www.facebook.com/ackermanacupuncture.
Don't Miss Out! Be sure to "Like" our Facebook page to follow community events and updates.
Stay current with upcoming classes, community events, recipes, seasonal hours and updates- Subscribe to our monthly E-newsletter at: www.ackermanacupuncture.com
See other blog posts like this at www.ackermanacupuncture.com
Visit Ackerman Acupuncture for Pain Relief & Wellness.
Feel free to discuss any questions you may have at your free acupuncture consultation. Call to schedule your free consultation at 763-477-1338 and relax.
Written by Aleesha Ackerman, Lac.
To see more blog posts like this visit http://www.ackermanacupuncture.com/blog.html
Call today to make an appointment at 763-477-1338
Visit the website at http://www.ackermanacupuncture.com/
DISCLAIMER
This article is not intended to replace any health care.
No information on this site should be relied on to determine medical diagnosis or treatment for a medical condition. As with any health concerns, always be sure to consult your health care provider with any health concerns.