Anxiety, Low Energy, Headaches and Muscle Aches: Get Magnesium for Pain Relief (in Anoka)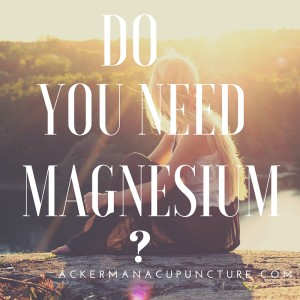 Fact: Magnesium turns fats & sugars into ATP for energy. Unfortunately, most of us are deficient in Magnesium. This explains the epidemic of low energy and aching musles!
How can you tell if you are deficient in Magnesium? You can't always tell. However, these symptoms are common:
Early Symptoms
Headache

Nausea/ Vomit

Fatigue/ Weakness

Low Appetite
General Symptoms
A mineral imbalance in the body results from lack of magnesium. Minerals such as, calcium and potassium become imbalanced with too little Magnesium.
Long-term Symptoms:
Depression
Insomnia
Chronic fatigue
Mineral imbalances in the body can lead to anxiety, osteoporosis, irregular heart rhythms, tics, muscle cramps, etc.
Magnesium Deficiency:
Linked to
Asthma
Blood sugar Issues (Diabetes)
Hypertension
Osteoporosis
Fibromyalgia
Link on Importance of Magnesium on control of Insulin – research
http://www.ncbi.nlm.nih.gov/pubmed/9851785?dopt=Abstract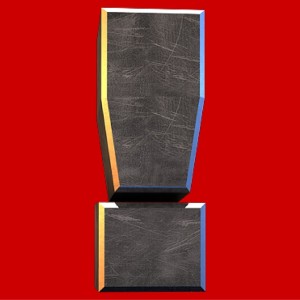 Fact: Your body strips magnesium & calcium from your bones when you get low on magnesium.
Deficiency may not show up in lab tests. Signs may not alert in a clinic setting until they become severe, as with Osteoporosis.
Do I Need a Magnesium Supplement?
Unfortunately, it is difficult to get enough Magnesium from diet alone, as soils have been stripped of Magnesium due to large industrial farming practices (not rotating crops)…Magnesium supplements may be just what you need to stop those muscle aches and leg cramps at night in Anoka.
Ackerman Acupuncture in Anoka helps leg cramps and muscle pain. Watch the Military using acupuncture for Pain Relief
Types 
Variety of Magnesium types
(help different issues):
Magnesium citrate- Good for Constipation. This is cheaper than glycinate though more is often needed. Unfortunately, taking too much may result in diarrhea, similar effect to excess vitamin C intake. Do not take if prone to loose stool!
Magnesium glycinate (chelated) – Long-term illness. Least chance of diarrhea with this type.
Magnesium taurate (chelated) – Heart
Magnesium chloride – Indigestion and acid reflux
Magnesium malate (chelated) – Helps fatigue
Magnesium sulfate (Epsom salts) – Many swear by this sprinkled in a bath for sore muscles. This is not a good dietary Magnesium source, however.
Chelated helps with absorption.
(Magnesium glycinate, malate and taurate are all chelated)
Chelated is easily absorbed (good for aging, chronic illness and a hard time absorbing nutrients in food).
Risk Factors
Aging
Alcoholism
Soda
Processed foods
Soft water
Calcium Supplements
Some medications (diuretics)
Illness
Stress
Fact: Stress burns up already-low levels of Magnesium faster.
In Summary
Magnesium allows the body systems to function. It allows the ATP process to turn food into energy; through proper digestion we have enough energy without stimulants like caffeine or sugar. It keeps us mentally alert and helps balance mood disorders. It is necessary in bone formation. It is necessary for muscle health. It is needed for heart health.
75% are Deficient… This means You are Probably Deficient.
The body needs magnesium, without enough we may become sick, tired, weak and diseased.
Body systems/functions
Cardiovascular
Neurological
Muscular
Metabolic
Skeletal
Ackerman Acupuncture now carries supplements! This includes Magnesium.
Ackerman Acupuncture in Anoka treats Anxiety, Anxiety Attacks, Depression (mild to moderate), GAD (General Anxiety Disorder), Insomnia, Irritability, PTSD (Post Traumatic Stress Disorder), Pain, Panic Attacks, Severe Anxiety and Stress.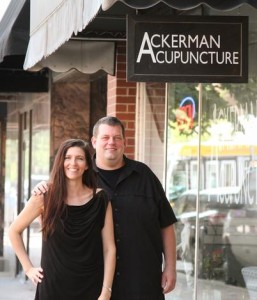 Mike Ackerman, LAc. treats many pain issues, including Back pain, Neck pain, Shoulder pain, Sports Injuries, Sciatica and Plantar Fasciitis near Coon Rapids, MN.
Aleesha Ackerman, LAc treats patients with pain and body imbalances, Women's issues, digestion problems, Back Pain, hormonal imbalances like Thyroid Diseases, Irregular cycle and Hot flashes near Champlin, MN.
Written by Aleesha Ackerman, LAc.
To see more blog posts like this visit: http://www.ackermanacupuncture.com/blog.html
Like us on Facebook (to follow us and keep up-to-date).
Visit the website at http://www.ackermanacupuncture.com/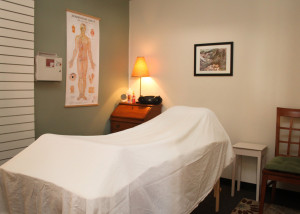 (Relax in private treatment rooms near Dayton, MN.)
Ackerman Acupuncture is easily accessible from Highway 242 and treats Anxiety, Mood Disorder, Insomnia, Low Appetite, Food Cravings, along with irregular digestion, Low Energy, Low libido (low sex drive) and all pain issues near Blaine, MN.
Licensed Acupuncturists Serving Andover, Anoka, Big Lake, Blaine, Champlin, Coon Rapids, Dayton, Elk River, Fridley, Ham Lake, Isanti, Minneapolis, Now Then, Oak Grove, Maple Grove, Osseo, Saint Francis, Saint Paul, Spring Lake Park and Ramsey, MN 55303.
Zip codes we treat: 55304, 55303, 55309, 55014, 55434, 55449, 55316, 55433, 55448, 55327, 55330, 55432, 55040, 55401, 55402, 55403, 55404, 55406, 55407, 55408, 55409, 55410, 55411, 55412, 55413, 55416, 55418, 55419, 55421, 55422, 55011, 55311, 55369, 55102, 55103, 55104, 55105, 55106, 55107, 55108, 55101, 55109, 55110, 55111, 55113, 55114, 55116, 55117, 55120, 55124, 55125, 55115, 55118, 55119, 55121, 55122, 55123, 55126, 55129, 55130, 55146, 55127, 55128, 55133, 55144, 55145, 55155, 55164, 55165, 55166, 55166, 55168, 55170, 55175, 55187, 55188, 55171, 55172, 55014, 55025, 55371, 55398, 55308, 55960
Serving Anoka County, the north metro and Minneapolis area.
DISCLAIMER
This article is not intended to replace any health care.
No information on this site should be relied on to determine medical diagnosis or treatment for a medical condition. As with any health concerns, always be sure to consult your healthcare provider with any health concerns.
Visit Ackerman Acupuncture in Anoka for Pain Relief and Wellness – and Relax