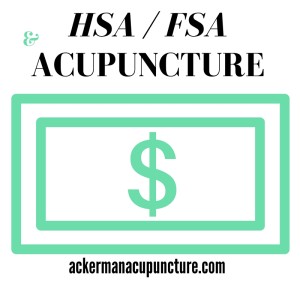 Health Savings Account (H.S.A.) & Flex Spending Account (FSA) for Acupuncture (near Andover, MN)
Flex Spending and Health Savings Accounts are a great way to pay for acupuncture for pain and other issues.
Be careful, your FSA account could be the "Use it or Lose it" type of account. If it is set up this way, you will want to be sure to use it up so it is not taken away.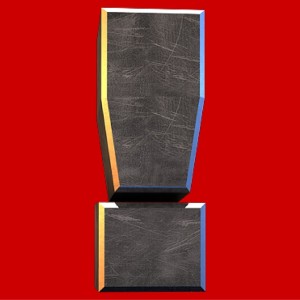 Why use Flex Spending or Health Savings Account on Acupuncture?
The military uses acupuncture for pain relief.
Acupuncture is effective, non-invasive, non-habit forming and safe.
Significant research backs up the effectiveness of acupuncture for treating many issues and conditions, including pain in Anoka.
Significant research finds acupuncture effective in the treatment of addiction, depression, and cancer treatment side effects (side effects like nausea).
The National Center for Complementary and Alternative Medicine states that acupuncture may be very helpful for chronic pain, migraines, lower back pain and arthritis.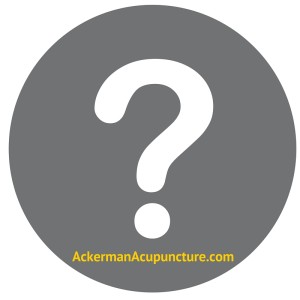 What Can Acupuncture Help with?
Acupuncture treats many issues, including but not limited to: allergies and asthma, anxiety and depression (mild to moderate).
Acupuncture treats back pain, low back pain, mid-back pain, upper-back pain, back pain due to auto injury or sports injury, back pain due to degenerative disc or congenital back issue, back pain due to Bertolotti's Syndrome, back pain due to Spina Bifida and scoliosis pain.
Acupuncture can help back pain due to Bertolotti's Syndrome and Spina Bifida.
Acupuncture treats chronic and acute pain, headaches and migraines, joint pain, osteoarthritis pain, rheumatoid arthritis pain.
Acupuncture treats half-side facial paralysis or Bell's palsy, fertility, fibromyalgia pain, hip pain, and joint pain due to Ehlers-Danlos.
Acupuncture is great for treating acute-onset Bell's Palsy (half-side facial paralysis) in Anoka.
Acupuncture helps balance the body in Anoka, MN. It helps to increase low energy, low libido, hot flashes, menopause, irregular period, menstrual cycle or menstruation issues and other hormone imbalances.
Acupuncture treats shoulder pain, bursitis of the shoulder pain, rotator cuff pain and pain from rotator cuff tear.
Acupuncture is known for relieving hot flashes due to Menopause.
Acupuncture treats nerve pain and burning sensation due to, sciatica pain, shingles, pain in the legs and buttock, pain and tightness in the gluteals (glutes muscles) and tight hamstrings.
Acupuncture treats tennis elbow pain, trigger finger, hand pain, tingling and numbness of the hand and fingers,  tingling and numbness of the feet, pins and needles sensation of the feet, Neuropathy, Diabetic Neuropathy, Peripheral Neuropathy and Plantar Fasciitis near Andover, MN.
Acupuncture is effective at treating Diabetic Neuropathy of the feet.
Acupuncture supports Quit Smoking and Nicotine Addiction , Quit Caffeine addiction support, Quit Sugar addiction support (available with nutritional detox classes) and Support with Narcotics addiction recovery (in addition to patient's standard recovery treatment). Call 763-477-1338.
Register for Acupuncture and Sugar Detox Nutrition Education classes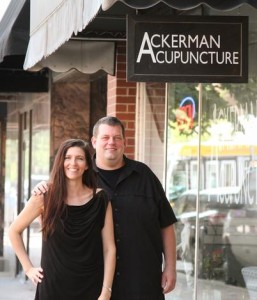 Mike Ackerman, LAc. treats many pain issues, including Sports Injuries, Back pain, Sciatica and Plantar Fasciitis near Champlin, MN.
Aleesha Ackerman, LAc treats patients with weight issues, Women's issues, digestion problems, Back Pain, hormonal imbalances like Thyroid Disease and Hot flashes near Andover, MN.
Written by Aleesha Ackerman, LAc.
To see more blog posts like this visit: http://www.ackermanacupuncture.com/blog.html
Visit Ackerman Acupuncture for Pain Relief & Wellness.
Ackerman Acupuncture is easily accessible from Coon Rapids Blvd, and treats Low Energy, Mood Disorder, Insomnia, Low Appetite, Food Cravings, Diarrhea and Constipation along with irregular bowel movement or digestion issues and all pain issues near Coon Rapids, MN.
Feel free to discuss any questions you may have. Call to schedule your free consultation at 763-477-1338 and relax in our private treatment rooms near Ramsey, MN.
Like us on Facebook to follow us and keep up-to-date
Visit the website at http://www.ackermanacupuncture.com/
Watch the Military using acupuncture for Pain Relief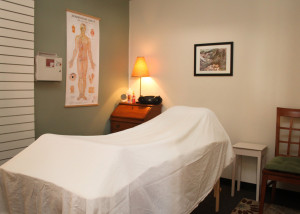 Acupuncture treatments Serving Andover, Anoka, Big Lake, Blaine, Champlin, Coon Rapids, Dayton, Elk River, Fridley, Ham Lake, Isanti, Minneapolis, Now Then, Oak Grove, Maple Grove, Osseo, Saint Francis, Saint Paul, Spring Lake Park and Ramsey, MN 55303.
Serving Anoka County, the north metro and Minneapolis area.
DISCLAIMER
This article is not intended to replace any health care.
No information on this site should be relied on to determine medical diagnosis or treatment for a medical condition. As with any health concerns, always be sure to consult your health care provider with any health concerns.