What Does Stress, Hormones, Belly Fat and Blood Sugar Have to Do With Adrenal Fatigue (near Andover, MN)?
The Adrenals on Stress
The adrenals are two small glands located above the kidneys. Don't let their size fool you—they affect you BIG TIME! These tiny glands make the hormones norepinephrine (adrenaline), cortisol and DHEA.
The Adrenals make these hormones in response to stress. These hormones help handle stressful situations affecting the body and mind. The adrenals can release these and remain healthy (with breaks in between).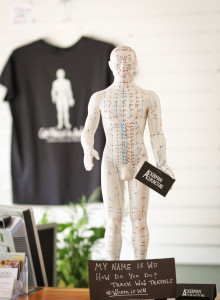 The hormones are designed to give short, quick bursts of energy in order to survive—to be able to run from danger or fight to save one's life (fight or flight).
However, it is when stress continues day in-day out, due to poor lifestyle (over-working/ over-thinking) and poor diet (processed foods/ refined sugars) that the Adrenals stay in a constant state of fight or flight and taxed, become fatigued and impaired. Acupuncture helps balance hormones and increase energy near Ramsey, MN.
Visit Ackerman Acupuncture in Anoka for Pain Relief and Wellness
Hormones on Stress
Too much stress over time can lead to adrenal fatigue.  We know that.  DHEA converts to estrogen and testosterone (steroid hormones). Cortisol helps with immunity, blood sugar balance and blood pressure regulation. You can guess what happens when cortisol become imbalanced. Acupuncture in Anoka helps balance hormones and relieves stress.
High stress can create low DHEA and high Cortisol. This can lead to increased belly fat, cardiovascular disease, Diabetes, heart disease, inflammation and rapid aging.
Blood Sugar on Stress
Adrenal fatigue places undue stress on the adrenal hormones epinephrine, norepinephrine and cortisol. These hormones help regulate blood sugar. Prompted by stress, these hormones raise blood sugar. Adrenal Fatigue is linked to:
Diabetes
Exhaustion
Hypoglycemia
Low immunity
Poor Stress Management
Weight gain (Stress=More Cortisol=More Belly fat)
(Visceral or belly fat is a dangerous place to store fat)
Acupuncture treats Diabetic Neuropathy in Anoka.
Symptoms of Early Adrenal Fatigue
(Many in Early Stage Need coffee to get through the day)
Changes in Blood Sugar levels
Tired morning or mid-afternoon
Energy burst late night
Insomnia
Craving Salty or Sweet
Mood Swings (Anxiety/ Irritability)
PMS/ Period Irregularities
Hypothyroid symptoms (cold, tired, overweight despite exercise)
Many receive anti-depressants or thyroid medication at this stage. Unfortunately, the root cause like lifestyle/diet are not dealt with and damage continues
Acupuncturists treat Insomnia and PMS in Anoka.
Lifestyle Tips
Avoid Caffeine & other Stimulants
Avoid Refined sugar
Avoid Stress
Avoid smoking
Eat a Balanced Diet (do some research)
Make an appointment with an acupuncturist
Find a Practitioner who educates on Food & Blood Sugar
(If you are Diabetic, Pre-Diabetic or have Adrenal Fatigue, especially).
Acupuncture with diet therapy and lifestyle changes at Ackerman Acupuncture help you balance hormones and increase energy in Anoka.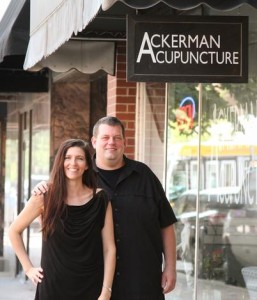 Aleesha Ackerman, LAc helps patients with Anxiety, Insomnia and Low Energy using acupuncture and Traditional Chinese Medicine (TCM) food therapy.  She helps many women make an easy transition through menopause and perimenopause by helping relieve hot flashes and other common symptoms so they may return to balance and relax.
Mike Ackerman, LAc. treats many pain issues, including Back pain, Neck pain, Shoulder pain, Sports Injuries, Sciatica and Plantar Fasciitis near Coon Rapids, MN.
Are You Ready to Commit to Your Health and Wellness?
Call Ackerman Acupuncture in Anoka today for your free consultation at
763-477-1338
Written by Aleesha Ackerman, LAc.

To see more blog posts like this visit: http://www.ackermanacupuncture.com/blog.html
Like us on Facebook (to follow us and keep up-to-date).
Visit the website at http://www.ackermanacupuncture.com/
Relax during acupuncture in private treatment rooms in Anoka.
Ackerman Acupuncture treats Anxiety, Mood Disorder, Insomnia, Low Appetite, Food Cravings, along with digestive issues, Low Energy, Low libido (low sex drive) and all pain issues near Blaine, MN.
Licensed Acupuncturists Serving Andover, Anoka, Big Lake, Blaine, Champlin, Coon Rapids, Dayton, East Bethel, Elk River, Fridley, Ham Lake, Isanti, Minneapolis, Now Then, Oak Grove, Maple Grove, Osseo, Saint Francis, Saint Paul, Spring Lake Park and Ramsey, MN 55303.
Zip codes we treat: 55304, 55303, 55309, 55014, 55434, 55449, 55316, 55433, 55448, 55327, 55330, 55432, 55040, 55401, 55402, 55403, 55404, 55406, 55407, 55408, 55409, 55410, 55411, 55412, 55413, 55416, 55418, 55419, 55421, 55422, 55011, 55311, 55369, 55102, 55103, 55104, 55105, 55106, 55107, 55108, 55101, 55109, 55110, 55111, 55113, 55114, 55116, 55117, 55120, 55124, 55125, 55115, 55118, 55119, 55121, 55122, 55123, 55126, 55129, 55130, 55146, 55127, 55128, 55133, 55144, 55145, 55155, 55164, 55165, 55166, 55166, 55168, 55170, 55175, 55187, 55188, 55171, 55172, 55014, 55025, 55371, 55398, 55308, 55960
Serving Anoka County, the north metro and Minneapolis area.
DISCLAIMER
This article is not intended to replace any health care.
No information on this site should be relied on to determine medical diagnosis or treatment for a medical condition. As with any health concerns, always be sure to consult your healthcare provider with any health concerns.