Headaches, Muscle Tension and Joint Pain during Cold, Damp Weather and How Acupuncture Can Help (in Anoka)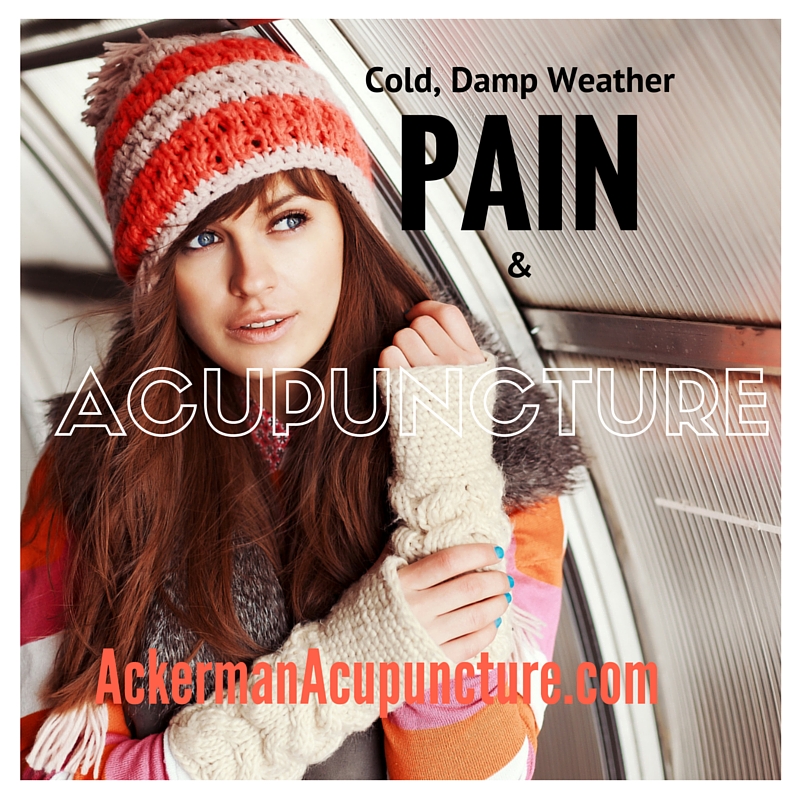 How Does Cold, Damp Weather Increase Pain?
According to Traditional Chinese Medicine (TCM) Theory, Cold is considered one of the Evils which can attack the body if allowed to invade it. Exposure to Cold weather causes the body tissues to congeal or tighten up. Imagine soft butter after being exposed to cold in the refrigerator; it thickens, congeals and hardens. Cold does the same within muscle tissues.
Cold congeals, leading to stagnation with impaired circulation. Muscles and joints tighten up. Muscle and Joint Pain are the result.
What Does Pain Due to Cold Feel Like?
Cold easily invades the body. If one is exposed to cold in their environment, the body feels cold with muscle tightness and pain.
This muscle tension pain can be felt as tension headache pain, lower back pain aches, muscle tension pain in the neck and shoulders or any muscle pain in the body. Acupuncture has been shown through Western Medicine research to be a safe and effective medical treatment for pain.
What Does Pain Due to Dampness Feel Like?
In TCM, Dampness is considered one of the Evils which can easily invade the body.
If one is caught in the rain, it may quickly invade the body. If one works in a damp environment, over time this dampness will invade the muscles and joints.
Dampness in the body feels like a heavy sensation in the limbs.
How susceptible one is to the dampness or how quickly one is invaded by dampness depends on each individual's constitution (overall state of health, age, any chronic conditions and lifestyle). One individual may become affected after years of exposure to a damp environment, whereas another may be easily affected at the slightest exposure.
How Can Acupuncture Help Relieve Pain?
According to TCM, Acupuncture clears blocked energy or "Qi." This blocked "Qi" is the same as blocked circulation. Blocked circulation causes stagnation in the body. When a large tree falls into a body of water such as a stream, it blocks the natural current, water flow or circulation of "Qi." The water reacts by then going around the tree. Stagnation occurs around that tree in the form of stagnant water caused by stagnant circulation…
Watch the Military using acupuncture for Pain Relief
Acupuncture moves this stagnant "Qi" or stagnant circulation in order to clear the blockage, decrease pain and improve function in the tissue.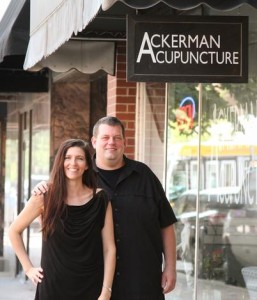 Mike Ackerman, LAc. treats all pain issues, including Sports Injuries, Neck pain, Back pain, Sciatica and Plantar Fasciitis near Maple Grove, MN.
Aleesha Ackerman, LAc. treats patients with headaches, migraines,  Women's issues, Back Pain, hormone imbalance like Hot flashes near Ramsey, MN.
Before your first acupuncture or dry needling visit, be sure your acupuncturist is licensed, not just certified. Your acupuncturist should be both licensed and certified to ensure your safety and piece of mind. Read about licensed versus certified only and decide for yourself who you trust.
Want to see more blog posts like this?
Written by Aleesha Ackerman, LAc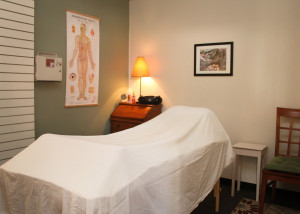 Call 763-477-1338 to schedule a free consultation in private treatment rooms.
Visit Ackerman Acupuncture for Pain Relief & Wellness.
DISCLAIMER
This article is not intended to replace any health care.
No information on this site should be relied on to determine medical diagnosis or treatment for a medical condition. As with any health concerns, always be sure to consult your health care provider with any health concerns.
Licensed Acupuncturists Serving Andover, Anoka, Big Lake, Blaine, Champlin, Coon Rapids, Dayton, East Bethel, Elk River, Fridley, Ham Lake, Isanti, Minneapolis, Now Then, Oak Grove, Maple Grove, Osseo, Saint Francis, Saint Paul, Spring Lake Park and Ramsey, MN 55303.
Zip codes we treat: 55304, 55303, 55309, 55014, 55434, 55449, 55316, 55433, 55448, 55327, 55330, 55432, 55040, 55401, 55402, 55403, 55404, 55406, 55407, 55408, 55409, 55410, 55411, 55412, 55413, 55416, 55418, 55419, 55421, 55422, 55011, 55311, 55369, 55102, 55103, 55104, 55105, 55106, 55107, 55108, 55101, 55109, 55110, 55111, 55113, 55114, 55116, 55117, 55120, 55124, 55125, 55115, 55118, 55119, 55121, 55122, 55123, 55126, 55129, 55130, 55146, 55127, 55128, 55133, 55144, 55145, 55155, 55164, 55165, 55166, 55166, 55168, 55170, 55175, 55187, 55188, 55171, 55172, 55014, 55025, 55371, 55398, 55308, 55960.