Want a Tight Butt and Core and Less Back Pain?-Do This Exercise Every Day!…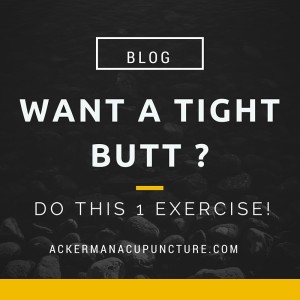 The following Glute (butt) Bridge exercises will help you:
Reduce Back Pain
Reduce Knee Pain
Improve Posture
Strengthen Core (Abs/ Low back)
Stretches hips
Tight, Lifted Butt!
How to Perform Bridge Exercises:
Lay flat on your back, knees bent hip distance apart with hands at your sides.
Lift hips and glutes as high as you can. Hold a few seconds. Then lower down.
(Do 15- 20 Reps)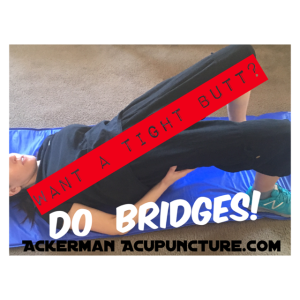 Bridge Variations:
Basic Bridge Hold- Lay on your back. Bend your knees. Feet flat on the ground and hip distance apart. Arms relaxed at sides. Lift back and hips, squeeze glutes and keep belly button drawn in. Lift and hold for a few seconds. Repeat 15 times.
Narrow Bridge- * (You can use a small pilates ball to squeeze between legs if this helps). Lay on your back. Keep feet and knees together. Squeeze glutes and inner thighs. Do not allow legs to come apart. Repeat 15 times.
Single Leg Bridge- *(Can help with imbalances where one side is weaker, as each leg is worked separately). Do the same as Basic Bridge, except bend one knee into chest. Hold knee against chest. Other foot stays on floor with knee bent. Keep squeezing glutes and lifting hips. Hold lift a few seconds and lower. Repeat 15 times with each leg.
Table top Bridge- *(Good warm-up as it stretches shoulders, hips and chest while activating glutes). Sit down with knees bent and feet on the ground in front of you. Hands are on the ground behind you. Squeeze glutes while lifting hips. Lean head back and press chest out.
Acupuncture in Anoka is great for treating all pain types and pain syndromes.
Watch the Military using acupuncture for Pain Relief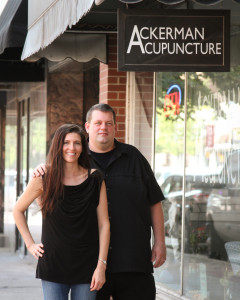 Mike Ackerman, LAc. treats many pain issues, including Sports Injuries, Neck pain, Back pain, Sciatica and Plantar Fasciitis near Andover, MN.
Aleesha Ackerman, LAc. treats patients with headaches, migraines,  Women's issues, Back Pain, hormonal imbalances and Hot flashes near Andover, MN.
Want to see more blog posts like this?
Written by Aleesha Ackerman, LAc.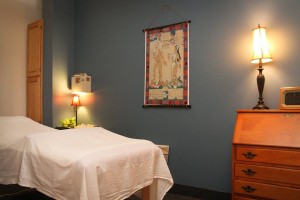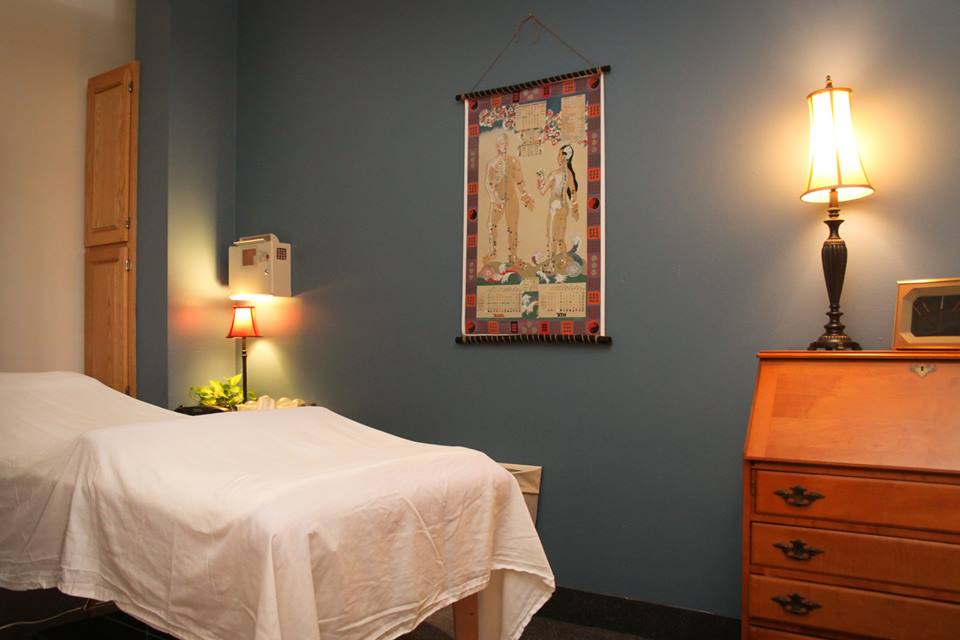 Call 763-477-1338 to schedule a free consultation in private treatment rooms.
Visit Ackerman Acupuncture for Pain Relief & Wellness.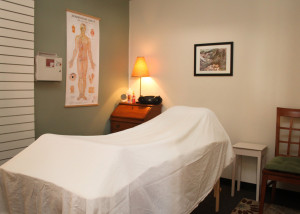 Like us on Facebook to follow us and keep up-to-date.
Visit the website at http://www.ackermanacupuncture.com/
Call to schedule your free consultation at 763-477-1338 and relax.
DISCLAIMER
This article is not intended to replace any health care.
No information on this site should be relied on to determine medical diagnosis or treatment for a medical condition. As with any health concerns, always be sure to consult your health care provider with any health concerns.
Licensed Acupuncturists Serving Andover, Anoka, Big Lake, Blaine, Champlin, Coon Rapids, Dayton, East Bethel, Elk River, Fridley, Ham Lake, Isanti, Minneapolis, Now Then, Oak Grove, Maple Grove, Osseo, Saint Francis, Saint Paul, Spring Lake Park and Ramsey, MN 55303.
Zip codes we treat: 55304, 55303, 55309, 55014, 55434, 55449, 55316, 55433, 55448, 55327, 55330, 55432, 55040, 55401, 55402, 55403, 55404, 55406, 55407, 55408, 55409, 55410, 55411, 55412, 55413, 55416, 55418, 55419, 55421, 55422, 55011, 55311, 55369, 55102, 55103, 55104, 55105, 55106, 55107, 55108, 55101, 55109, 55110, 55111, 55113, 55114, 55116, 55117, 55120, 55124, 55125, 55115, 55118, 55119, 55121, 55122, 55123, 55126, 55129, 55130, 55146, 55127, 55128, 55133, 55144, 55145, 55155, 55164, 55165, 55166, 55166, 55168, 55170, 55175, 55187, 55188, 55171, 55172, 55014, 55025, 55371, 55398, 55308, 55960
Serving Anoka County, the north metro and Minneapolis area.