Treat Sports Injury and Pain with Acupuncture (Blaine, MN)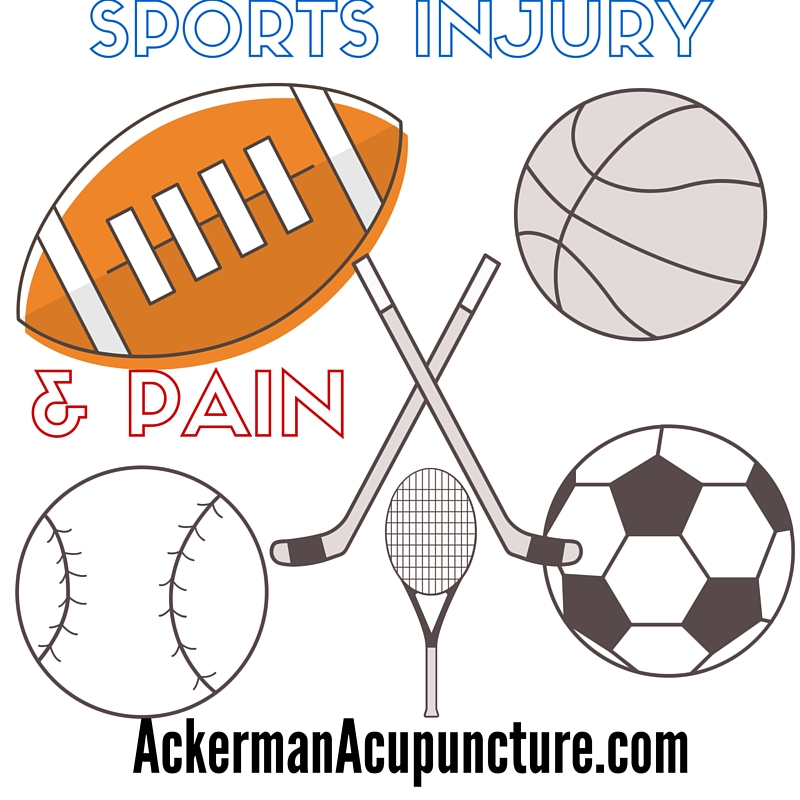 Sports Injury is commonly treated with Acupuncture, whether it is a back injury, acute pain due to strain or sprain or a repetitive stress disorder causing chronic pain and stiffness.
Watch the Military using acupuncture for Pain Relief
Acupuncture and Stagnation
Injury leads to stagnation in tissues. Stagnation leads to pain. Acupuncture reduces stagnation and pain.
How Acupuncture treats pain
Acupuncture increases circulation by moving the blocked "Qi" or energy. This improved circulation brings blood and nourishment to the injured area.
Pain is relieved by stimulating acupuncture points. This prompts nerve fibers in the extremities to communicate with the hypothalamus and the pituitary gland (at the base of the brain).
Acupuncture prompts the body to release pain-relieving biochemicals in the body.
Biochemicals block pain and have a calming, anti-depressant effect.
Acupuncture helps release endorphins. This may explain how acupuncture treats anxiety, depression and post-partum depression in Blaine.
Endorphins transmit electrical signals in the nervous system, affecting dopamine levels and  depression.
Acupuncture and the Pituitary Gland
The pituitary gland provides critical hormones. It is the "Master" gland and helps regulate functions of other endocrine glands, including the thyroid gland, adrenal glands, testes/ ovaries.
This may explain how acupuncture treats hormonal imbalance.
Acupuncture and Thyroid Imbalance
Acupuncture helps hyperthyroidism and hypothyroidism patients to balance their body. Acupuncture treats thyroid disease issues such as:
Body temperature regulation (too hot/ too cold/ over-heating)
Perspiration (excessive/ night sweat/ hot flash/ inability to sweat)  e
Energy level (Nervous/ anxious/ restless energy or low energy)
Acupuncture treats Adrenals
Acupuncture treats adrenal burn-out patients who become easily overwhelmed and exhausted by everyday stress.
The Hypothalamus on Acupuncture
The hypothalamus controls the endocrine system, sleep, appetite and temperature control which may explain how acupuncture is used to treat insomnia, weight loss, and hot flashes near Andover, MN.
See the World Health Organization (WHO) for a list of what acupuncture treats.
Hospitals and clinics now use acupuncture as part of post-op patient care:
back surgery
knee surgery
hip-replacement surgery
After surgery, fibrous scar tissue develops, which causes blood stasis, stagnation and pain. Acupuncture functions to:
increase circulation to the area
decrease scar tissue formation
improve recovery time
Mike is a trained practitioner (with a 4-year Master degree in Acupuncture), licensed through the MN Board of Medical Practice. He is nationally certified by the National Commission Certification of Acupuncture and Oriental Medicine (NCCAOM).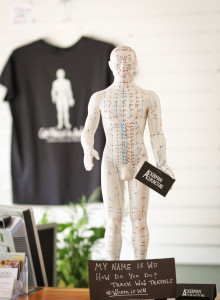 Patients at Ackerman Acupuncture receive individualized care using acupuncture. Lifestyle, including food therapy is reviewed with the patient to support long-term pain relief.
Additional treatments may be included, such as: cupping, herbs, supplements, vitamins, pain-relieving muscle/ joint liniments and pain relief patches to treat your sports injury in Anoka.
"Your acupuncturist at Ackerman Acupuncture may use muscle testing, as well as testing for ligament, tendon, bone and joint function."
Acupuncturist experts may make recommendations to you, including: referring you to your Primary Care Physician for imaging tests to rule out structural damage or labs for blood work screening to rule-out other root causes of pain or dysfunction.
Acupuncturists may also give patient referrals to physical therapy, massage, chiropractic or other therapies, when appropriate.
Sports Injuries/ Pain Acupuncture treats:
UPPER BODY PAIN:
bursitis of the shoulder, elbow or hip

How does acupuncture relieve back pain ?

rotator cuff injury
tendonitis of the bicep
medial epicondylitis (golfer's elbow)
shoulder pain of the supraspinatous muscle
shoulder pain of the infraspinatous muscle
LOWER BODY PAIN:
knee pain due to medial meniscus injury
knee pain due to lateral meniscus tear
knee pain due to medial collateral ligament injury


How does acupuncture treat joint pain ?

knee pain due to patellar tendonitis
knee pain due to ilio-tibial band syndrome (Runner's knee)
leg pain from shin splints (Anterior Tibial Stress Syndrome) and (Medial Tibial Stress Syndrome)

How to tell: Is it sciatic pain?

calf pain
ankle pain due to plantar fasciitis 
ankle pain due to lateral inversion
ankle pain due to sprain
tendonitis, nerve impingement or tendon impingement
Acute Pain Tips
I.C.E. (Rest, Ice, Compression and Elevation)
See Primary Care Physician/Urgent Care/E.R for sudden, severe pain
Eat low- inflammation diet
Mike Ackerman, LAc specializes in Acupuncture Sports Injury Pain treatments including Repetitive Stress Injury and Back Pain near Andover, MN.
Mike Ackerman, LAc receives patient referrals from Orthopedic doctors near the Anoka, Coon Rapids, Elk River, Ramsey and Maple Grove area. Call to schedule your appointment with Mike for a speedier recovery from sports injury and pain, so you can get back in the game sooner.
Ackerman Acupuncture is conveniently located at 2331 108th Ln NE, in beautiful Blaine, MN.
Want to see more blog posts like this?
Written by A Ackerman, LAc.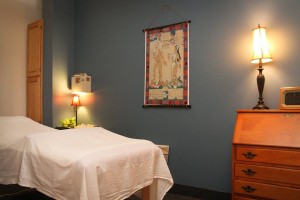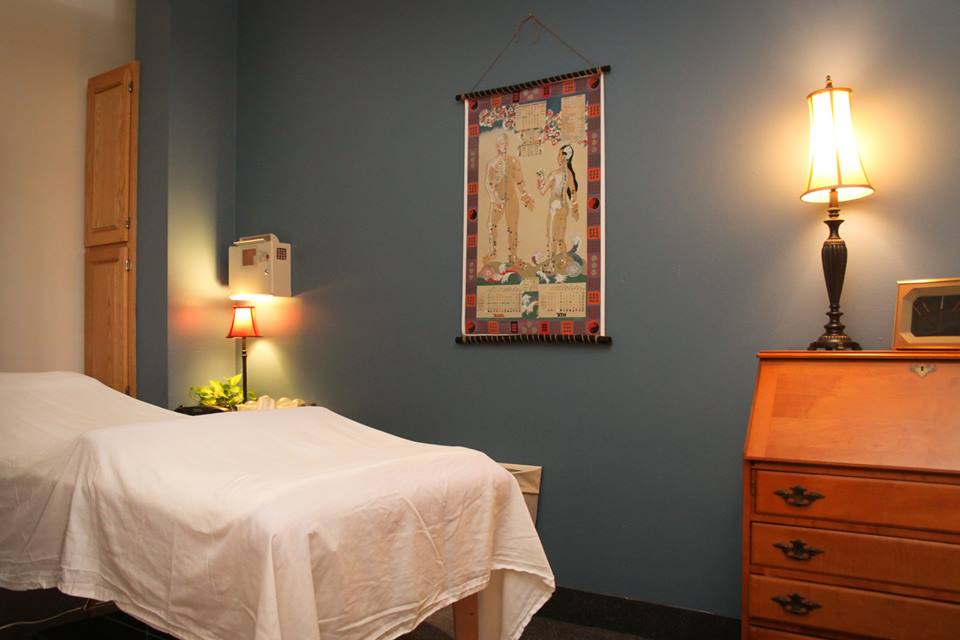 Call 763-477-1338 to schedule a free consultation in private treatment rooms.
Visit Ackerman Acupuncture for Pain Relief & Wellness.
Like us on Facebook to follow us and keep up-to-date.
DISCLAIMER
This article is not intended to replace any health care.
No information on this site should be relied on to determine medical diagnosis or treatment for a medical condition. As with any health concerns, always be sure to consult your health care provider with any health concerns.
Licensed Acupuncturists Serving Andover, Anoka, Big Lake, Blaine, Champlin, Coon Rapids, Dayton, East Bethel, Elk River, Fridley, Ham Lake, Isanti, Minneapolis, Now Then, Oak Grove, Maple Grove, Osseo, Saint Francis, Saint Paul, Spring Lake Park and Ramsey, MN 55303.
Zip codes we treat: 55304, 55303, 55309, 55014, 55434, 55449, 55316, 55433, 55448, 55327, 55330, 55432, 55040, 55401, 55402, 55403, 55404, 55406, 55407, 55408, 55409, 55410, 55411, 55412, 55413, 55416, 55418, 55419, 55421, 55422, 55011, 55311, 55369, 55102, 55103, 55104, 55105, 55106, 55107, 55108, 55101, 55109, 55110, 55111, 55113, 55114, 55116, 55117, 55120, 55124, 55125, 55115, 55118, 55119, 55121, 55122, 55123, 55126, 55129, 55130, 55146, 55127, 55128, 55133, 55144, 55145, 55155, 55164, 55165, 55166, 55166, 55168, 55170, 55175, 55187, 55188, 55171, 55172, 55014, 55025, 55371, 55398, 55308, 55960
Serving Anoka County, the north metro and Minneapolis area.