Back to School Anxiety: You Need Acupuncture!

Are you ready for back to school?
For many of us, going back to school is a stressful time.
New deadlines and schedules full of try-outs, sports events and after-school activities can cause Stress.
Stress can show up as Anxiety and cause anxiety attacks, palpitations and difficulty remembering things (this doesn't help when we are over-scheduled). Stress causes anxiety in over-worked and over-scheduled parents and children.
Acupuncture for Anxiety Testimonial
Does Your Child Have Anxiety?
Children are also susceptible to Stress and Anxiety in this fast-paced society we live in. Your child may have anxiety if he/ she shows one of the following symptoms:
headaches
feeling tired
stomach aches
sweaty palms
difficulty remembering things
insomnia or sleep issues
avoiding social situations
Acupuncture is an effective treatment for Stress and Anxiety in Anoka, MN. Call today for a Free Consultation at 763-477-1338 or Schedule online.
Written by Aleesha Ackerman, LAc.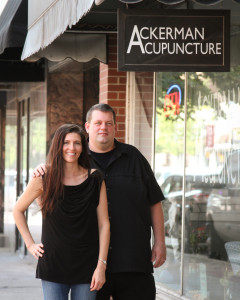 Aleesha Ackerman, LAc specializes in treating pain and pain conditions, headaches, back pain, adrenal insufficiency, hot flashes, fatigue, hormone imbalances and thyroid imbalance near Andover, MN.
Mike Ackerman, LAc specializes in treating Sports Injury and Pain, Neck pain, Sciatica and Plantar fasciitis heel pain.
Relax in one of the private treatment rooms.
"Like" us on Facebook to follow us for updates and events. Massage coming soon.
Subscribe to our monthly E-newsletter for recipes and Health tips for Self-care.
Ackerman Acupuncture Pain Relief and Wellness Center is conveniently located on Main Street in Anoka and is adding Massage therapy.   Schedule online or Call (763) 477-1338.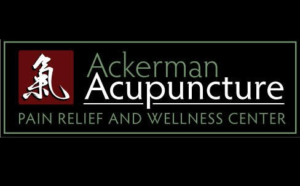 DISCLAIMER
This article is not intended to replace any health care.
No information on this site should be relied on to determine medical diagnosis or treatment for a medical condition. As with any health concerns, always be sure to consult your health care provider with any health concerns.
Serving Andover, Anoka, Big Lake, Blaine, Champlin, Coon Rapids, Dayton, East Bethel, Elk River, Fridley, Ham Lake, Isanti, Minneapolis, Now Then, Oak Grove, Maple Grove, Osseo, Saint Francis, Saint Paul, Spring Lake Park and Ramsey, MN 55303.
Zip codes we treat: 55304, 55303, 55309, 55014, 55434, 55449, 55316, 55433, 55448, 55327, 55330, 55432, 55040, 55401, 55402, 55403, 55404, 55406, 55407, 55408, 55409, 55410, 55411, 55412, 55413, 55416, 55418, 55419, 55421, 55422, 55011, 55311, 55369, 55102, 55103, 55104, 55105, 55106, 55107, 55108, 55101, 55109, 55110, 55111, 55113, 55114, 55116, 55117, 55120, 55124, 55125, 55115, 55118, 55119, 55121, 55122, 55123, 55126, 55129, 55130, 55146, 55127, 55128, 55133, 55144, 55145, 55155, 55164, 55165, 55166, 55166, 55168, 55170, 55175, 55187, 55188, 55171, 55172, 55014, 55025, 55371, 55398, 55308, 55960
Serving Anoka County, the north metro, Minneapolis and St Paul, MN.