Relief of TMJ Facial Jaw Pain and Headaches with Acupuncture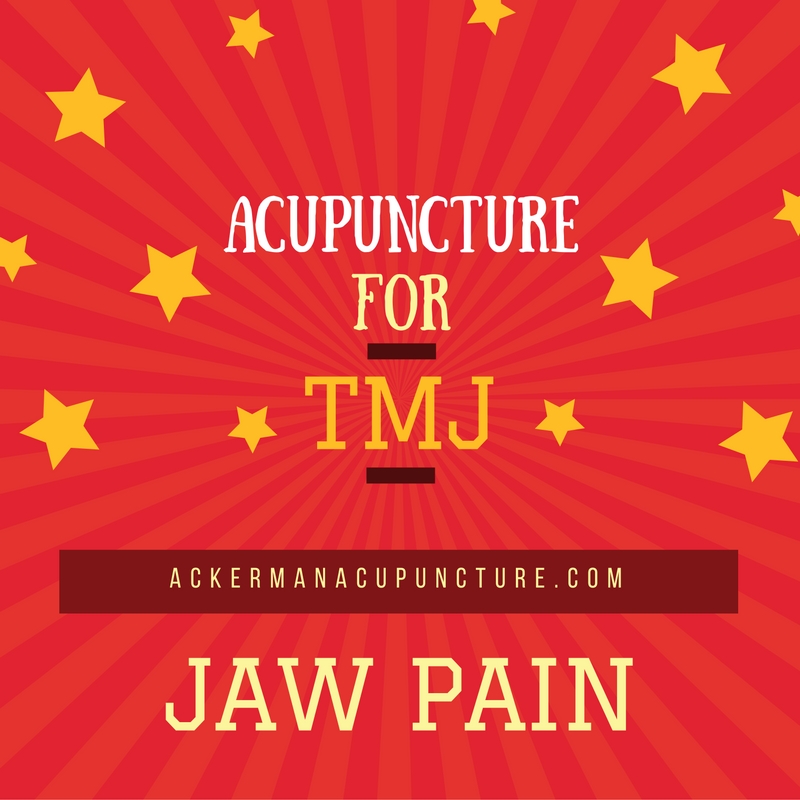 What is TMJ?
TMJ refers to Temporal Mandibular Joint (disorder). TMJ usually refers to pain in the jawbone, mandibular joint of the jaw, facial pain and headache.
Causes of TMJ?
TMJ sufferers may have an abnormal jaw hinge which allows the jaw to open too wide. Once this happens it may be difficult to close the jaw again. Temporary pain may come and go in the jaw area. Dental work may worsen symptoms, as patient may open the mouth too wide.
Issue within the Jaw joint (or abnormal disc within)

Dental work (opening jaw too wide)

Bruxism (grinding or clenching teeth)

Over-use (chewing gum)

Stress (causing clenched teeth-day or night)

Issue with both Muscle and Joint issue
What is TMD?
The wear and tear on the upper and lower jaw joints can lead to Temporal Mandibular Joint Disorders (TMD). TMD is simply a more precise term for "TMJ."
TMJ and TMD are considered the same thing.
Watch the Military using acupuncture for Pain Relief
Symptoms of TMJ
Jaw pain

Pain worse when you first wake up

Clicking or "Pop" noise with opening mouth

Mouth becomes "stuck" in open position

Pain with chewing

Pain at Rest or while using Jaw

Facial muscle pain (myofascial)


Headaches

Pain in temples

Pain above ears
Accompanying Symptoms may include…
Intermittent Ringing in the Ears (Tinnitus)

Acupuncture for Tinnitus and Headache with Neck Pain Testimonial

Shoulder muscle tension pain
Dental Pain and Acupuncture
Acupuncture works well to treat headache pain due to Post-op Dental Care
Acupuncture helps relax facial muscles to reduce muscle tension in the jaw
Acupuncture helps resolve jaw pain due to clenching from Anxiety in Anoka.
Often Anxiety and TMJ headache and jaw pain will go together. As stress builds up, Anxiety increases and TMJ pain follows. Acupuncture in Anoka treats Anxiety.
TMJ Trigger Points
Is your pain due to TMJ? TMJ pain can be felt in key places on the face and head. Acupuncture treats these trigger points and acupuncture points to reduce TMJ pain. These are the most commonly reported TMJ pain areas:
Temples
Jaw (where upper and lower meet)
Above the ear
Other Reasons for Pain of Jaw, Face and Head
Self-Care Tips
Mouth guard (at night) may help avoid Bruxism

Meditate

Daily
Get Acupuncture from a Licensed Acupuncturist
Stay Hydrated!
Try adding

Magnesium

supplement
Rest tongue on roof of mouth
Deep breathing daily
In order to reduce muscle tension in the head and facial muscles, meditate each day (focus on releasing muscle tension).
Avoid
Chewing gum!
Caffeine (if this is a trigger for you)
Refined sugar (may dehydrate/ cause headache)
Stress!
Acupuncture treats facial pain, jaw pain, joint pain and arthritis, muscle tension pain, sinus pressure pain and headaches, TMJ pain, tinnitus (Ringing or Whooshing sound in ears) and neck pain in Anoka.
Acupuncture is an effective treatment for Stress and Anxiety in Anoka, MN. Call today for a Free Consultation at 763-477-1338 or Schedule online.
Read more posts like this here.
Written by Aleesha Ackerman, LAc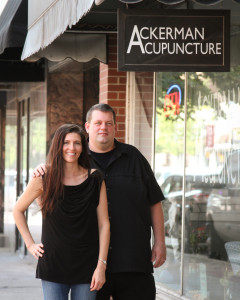 Aleesha Ackerman, LAc specializes in treating headaches due to many causes. She also treats back pain, anxiety and many hormonal imbalance issues and goes over food therapy and lifestyle with her patients.
Mike Ackerman, LAc specializes in Sports Injury and Pain, foot pain such as Plantar Fasciitis, back pain, neck pain and Sciatic pain.
Call Ackerman Acupuncture in downtown Anoka to schedule an appointment (763) 477-1338 or schedule online today.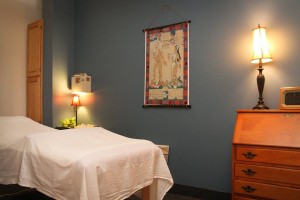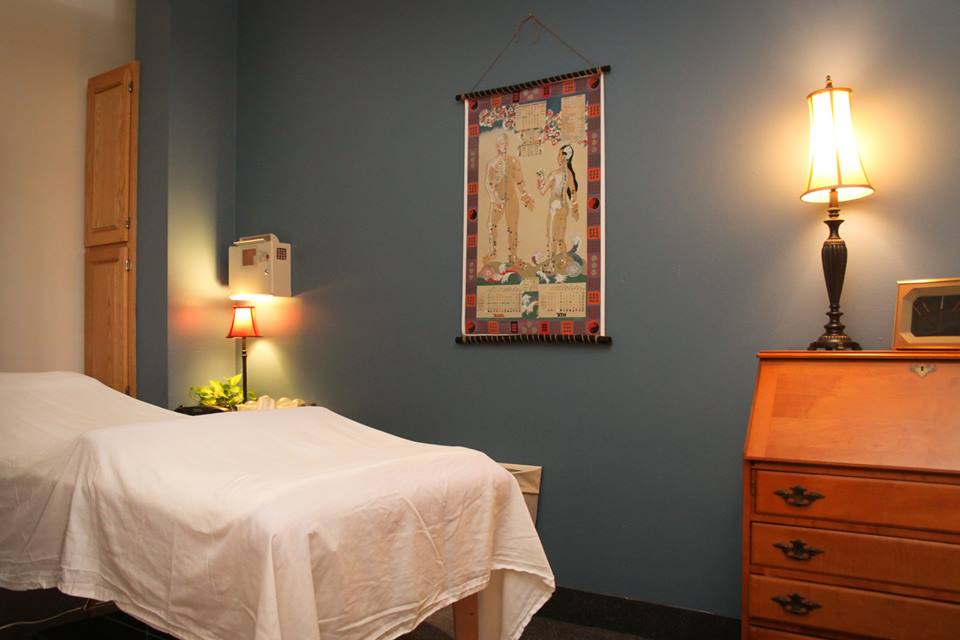 Relax in our private treatment rooms with acupuncture or massage.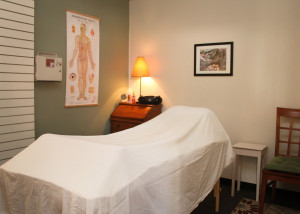 Visit Ackerman Acupuncture for Pain Relief & Wellness.
Subscribe to our monthly E-Newsletter for recipes, health tips and classes.
Like us on Facebook to follow us and keep up-to-date.
DISCLAIMER
This article is not intended to replace any health care.
No information on this site should be relied on to determine medical diagnosis or treatment for a medical condition. As with any health concerns, always be sure to consult your health care provider with any health concerns.
Licensed Acupuncturists and certified massage therapist Serving Andover, Anoka, Big Lake, Blaine, Champlin, Coon Rapids, Dayton, East Bethel, Elk River, Forest Lake, Fridley, Ham Lake, Isanti, Minneapolis, Now Then, Oak Grove, Ostego, Maple Grove, Osseo, Saint Francis, Saint Paul, Spring Lake Park and Ramsey, MN 55303.
Zip codes we treat: 55304, 55303, 55309, 55014, 55434, 55449, 55316, 55433, 55448, 55327, 55330, 55432, 55040, 55401, 55402, 55403, 55404, 55406, 55407, 55408, 55409, 55410, 55411, 55412, 55413, 55416, 55418, 55419, 55421, 55422, 55011, 55311, 55369, 55102, 55103, 55104, 55105, 55106, 55107, 55108, 55101, 55109, 55110, 55111, 55113, 55114, 55116, 55117, 55120, 55124, 55125, 55115, 55118, 55119, 55121, 55122, 55123, 55126, 55129, 55130, 55146, 55127, 55128, 55133, 55144, 55145, 55155, 55164, 55165, 55166, 55166, 55168, 55170, 55175, 55187, 55188, 55171, 55172, 55014, 55025, 55371, 55398, 55308, 55960
Serving Anoka County, the north metro and Minneapolis area.