What is Restless Legs Syndrome?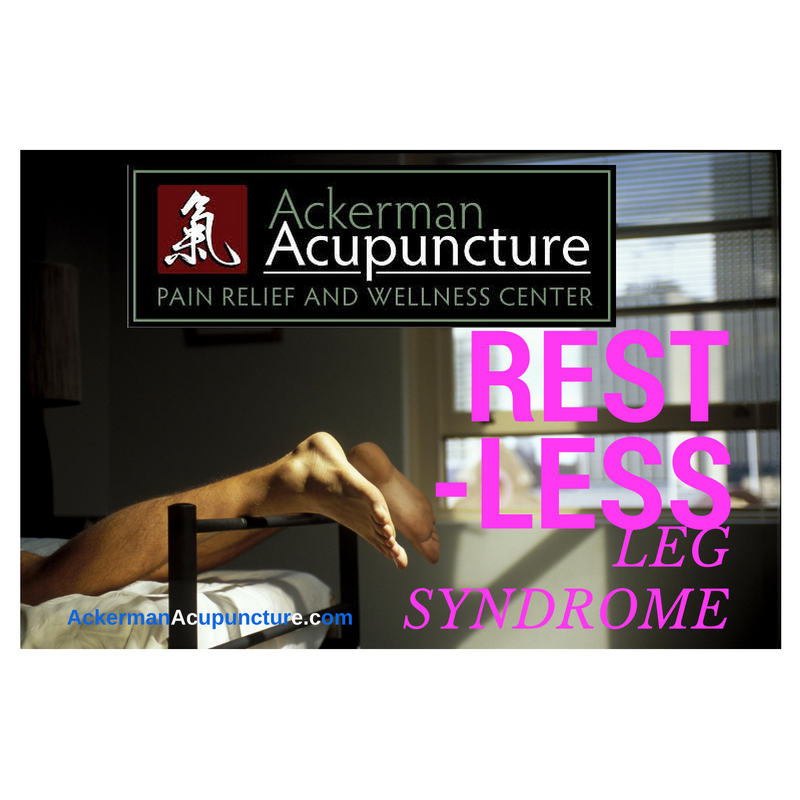 Restless Legs Syndrome is a condition with an almost uncontrollable urge to move the legs, especially at night. This may lead to Insomnia…
Muscle cramps or muscle spasms in legs
Usually worse with lying down or sitting
Getting up or moving around may help for a while
Tends to disrupt sleep
May last for years
Restless Legs Syndrome often leads to Insomnia.
Acupuncture treats Restless Legs Syndrome and Insomnia in Anoka, MN.
Read How Acupuncture Works Here
How is "Restless Legs" Diagnosed?
Typically a Primary Care Physician will diagnose the condition of Restless Legs Syndrome through a patient intake without any imaging or labs tests. Tests such as nerve function tests may be done to rule out other issues.
No imaging or lab tests can diagnose Restless Legs Syndrome.
Who is at Risk?
Anemics
Diabetics
Kidney Disease
Metabolic Disorders
Acupuncture Treats Neuropathy, whether due to Diabetes or other reason.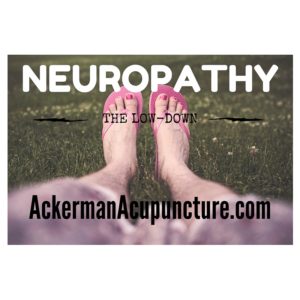 What Can I do to Help my Restless Legs?
Ackerman Acupuncture treats Restless Legs with acupuncture and lifestyle.
Thanks for reading.
Written by Aleesha Ackerman, LAc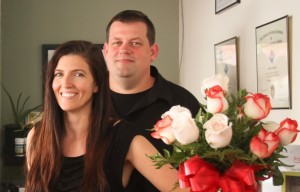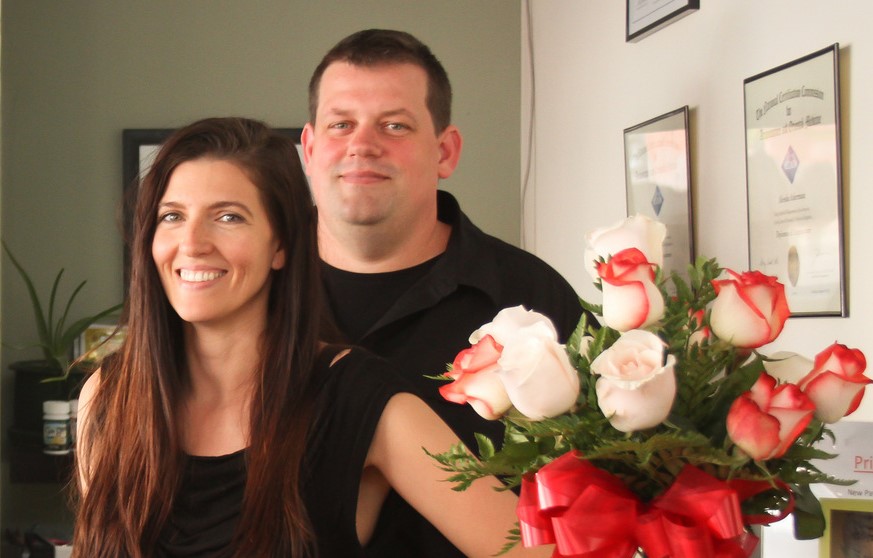 Aleesha Ackerman, LAc and Mike Ackerman, LAc are licensed by the Minnesota Board of Medical Practice and nationally certified by the National Commission Certification of Acupuncture and Oriental Medicine (NCCAOM).
Mike Ackerman, LAc specializes in Sports Injury and Pain.
Aleesha Ackerman, LAc specializes in Headaches, Back pain and Hot flashes.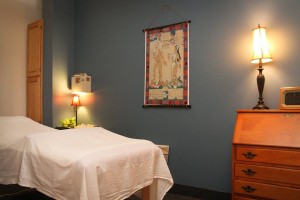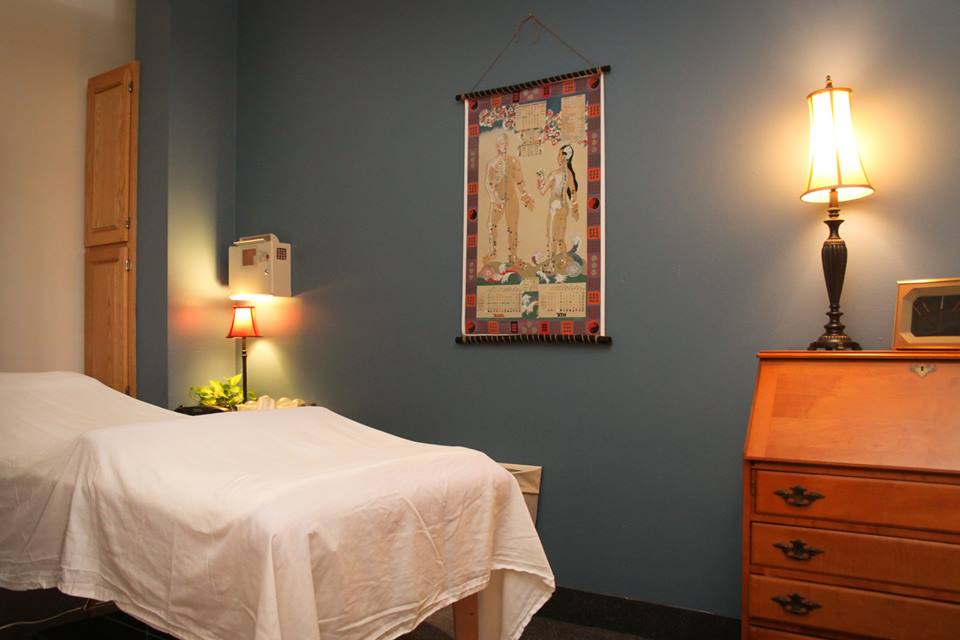 Relax in private treatment rooms for acupuncture treatment or massage therapy.
Ackerman Acupuncture is now offering Hot stone massage therapy in Anoka.
Subscribe to our monthly E-Newsletter for healthy tips, recipes and updates.
Like us on Facebook to follow updates in our Wellness Clinic.
Schedule your appointment today for Pain Relief and Wellness.
Ackerman Acupuncture is located on Main Street in downtown Anoka, near Bunker Lake Blvd.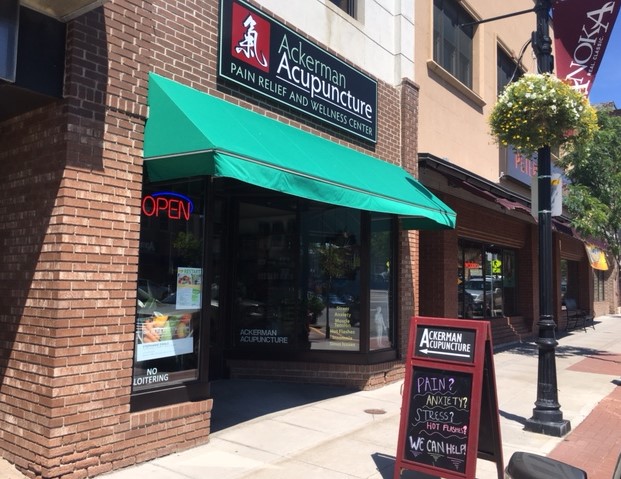 We accept major credit cards including Visa, Mastercard and Discover, Health Savings Account (HSA) cards and Flex Spending Account (FSA) cards.
DISCLAIMER
This article is not intended to replace any health care.
No information on this site should be relied on to determine medical diagnosis or treatment for a medical condition. As with any health concerns, always be sure to consult your health care provider with any health concerns.
Serving Andover, Anoka, Big Lake, Blaine, Buffalo, Champlin, Columbia Heights, Coon Rapids, Dayton, Eagan, East Bethel, Elk River, Fridley, Ham Lake, Isanti, Minneapolis, Now Then, Oak Grove, Maple Grove, Osseo, Ostego, Saint Francis, Saint Paul, Spring Lake Park and Ramsey, MN 55303.
Zip codes we treat: 55304, 55303, 55309, 55014, 55434, 55449, 55316, 55433, 55448, 55327, 55330, 55432, 55040, 55401, 55402, 55403, 55404, 55406, 55407, 55408, 55409, 55410, 55411, 55412, 55413, 55416, 55418, 55419, 55421, 55422, 55011, 55311, 55369, 55102, 55103, 55104, 55105, 55106, 55107, 55108, 55101, 55109, 55110, 55111, 55113, 55114, 55116, 55117, 55120, 55124, 55125, 55115, 55118, 55119, 55121, 55122, 55123, 55126, 55129, 55130, 55146, 55127, 55128, 55133, 55144, 55145, 55155, 55164, 55165, 55166, 55166, 55168, 55170, 55175, 55187, 55188, 55171, 55172, 55014, 55025, 55371, 55398, 55308, 55960
Serving Anoka County, the north metro and the Minneapolis area.
Want to read more posts like this?