Traditional Chinese Herbal Remedy for Cold and Flu Prevention and Immunity (in Anoka, MN)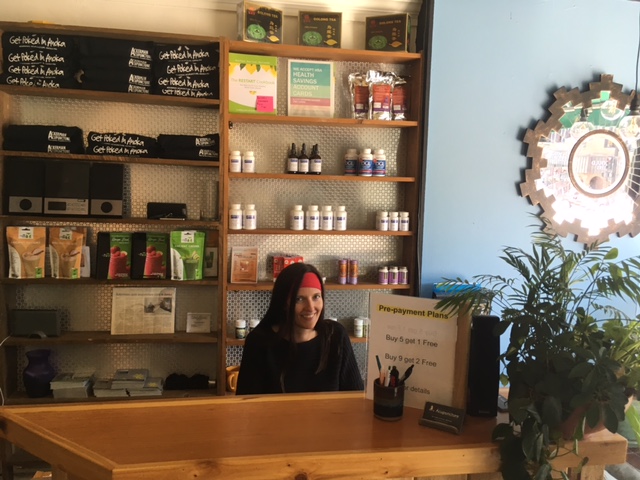 Yin Chiao (Qiao)
Have you heard of Yin Chiao (Qiao)? This is a Traditional Chinese Medicine (TCM) herbal supplement remedy for the immune system. Yin Chiao treats "Wind Heat" which is the TCM disease pattern for the common cold along with heat signs/ symptoms.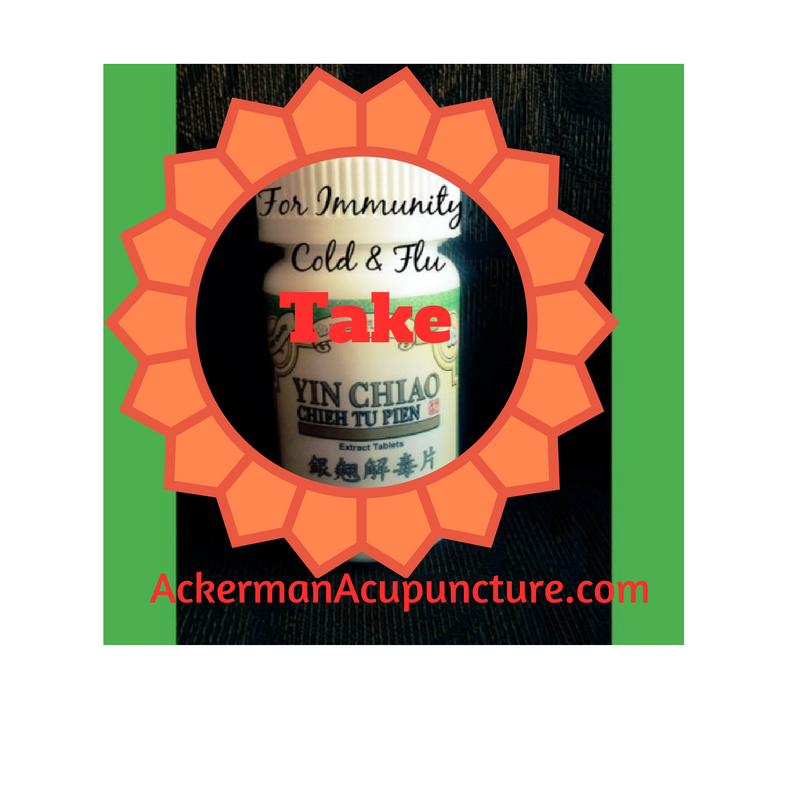 Treats/ Prevents:
Flu/ Influenza

Common cold (with predominant heat signs)

Upper Respiratory Tract Infections

Weak Immunity
Yin Chiao helps build-up the immune system before for the winter holiday season when so many of those we come in contact with seem to catch the cold or flu in Anoka. Yin Chiao according to TCM pattern disease diagnosis, has the action of releasing the exterior and clears Wind Heat and expels Wind Heat toxins.
For this reason,
Yin Chiao helps your body fight off the common cold naturally.
Visit Ackerman Acupuncture to purchase Yin Chiao to improve immunity and help prevent catching the common cold and flu.
What is "Wind-Heat?"
In TCM "Wind" can come on quickly just as it does in nature. "Wind" can manifest as aches and pains which move around the body from one place to another, i.e. from a headache to soreness and cramping in arms legs or low back pain.
In TCM "Heat" manifests as heat itself, i.e. fever. Heat may show through yellow nasal discharge or a sore and scratchy throat.
In "Wind-Heat," heat signs are more predominant, i.e. fever more pronounced than chills.
Cold/ Flu Symptoms:
Body aches

Cough

Fever (chills may be present)

Headache

Runny Nose (yellow nasal discharge)

Sore Throat
Heat signs are more noticeable in "Wind-Heat" and therefore if chills are present, Fever will be more severe than chills. Yin Chiao is also known as Yin Qiao San, Chieh Tu Pien and Honeysuckle and Forsythia.
Read how Cupping Therapy Boosts Immunity and Clears the Lungs:
Cupping Therapy For Upper Respiratory Health, Asthma, Allergies & Immunity
Cupping: Not only for Olympic Athletes like Michael Phelps
What You Can Do for Flu and Cold Prevention:
Visit Ackerman Acupuncture to purchase your own Yin Chiao supplement to improve immunity and help prevent catching the common cold and flu going around this holiday season.
Written by Aleesha Ackerman, LAc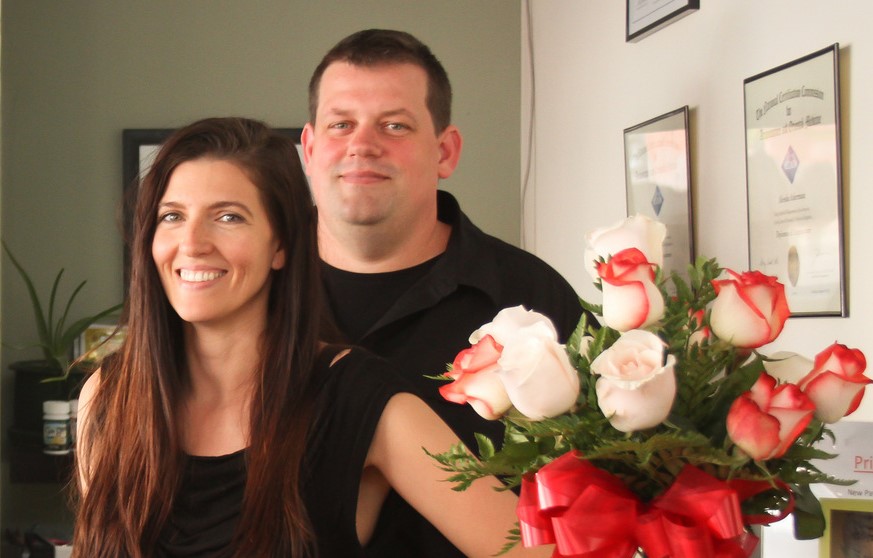 Aleesha Ackerman, LAc specializes in treating headaches due to many causes. She also treats back pain, anxiety and many hormonal imbalance issues and goes over food therapy and lifestyle with her patients who are open to this.
Mike Ackerman, LAc specializes in treating Sports Injury and Pain, foot pain such as Plantar Fasciitis, back pain, neck pain and Sciatic pain.
Aleesha and Mike Ackerman are a husband and wife team. Both are licensed Acupuncturists and work in the heart of downtown Anoka, MN on Main Street. They both treat pain due to all reasons, including chronic pain and pain syndromes. They are passionate about their work and the lives that they touch.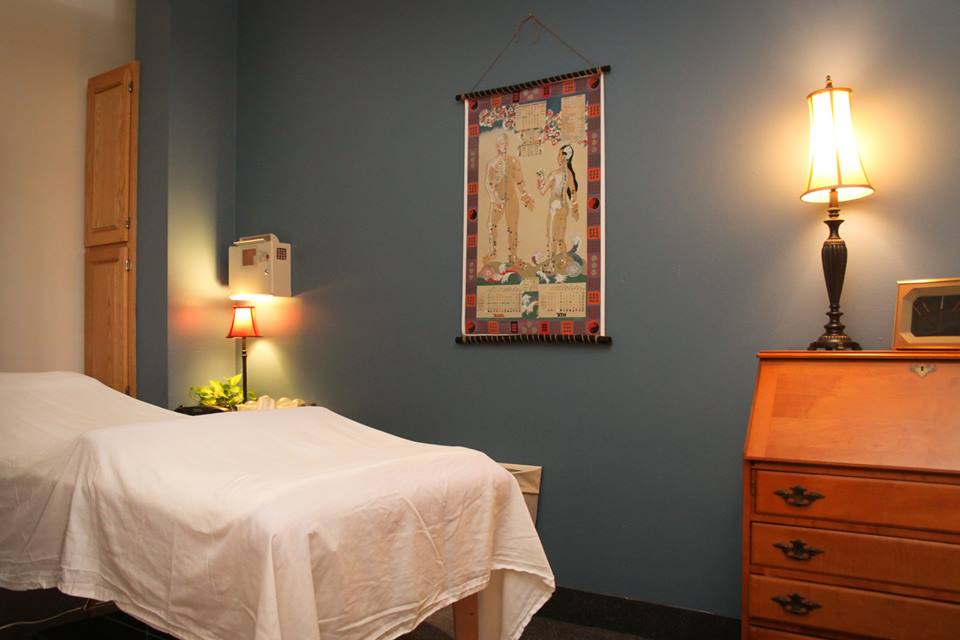 Call 763-477-1338 to schedule or schedule online here.
Visit Ackerman Acupuncture for Pain Relief & Wellness.
Subscribe to our monthly E-Newsletter for recipes, health tips and classes.
Like us on Facebook to follow us and keep up-to-date.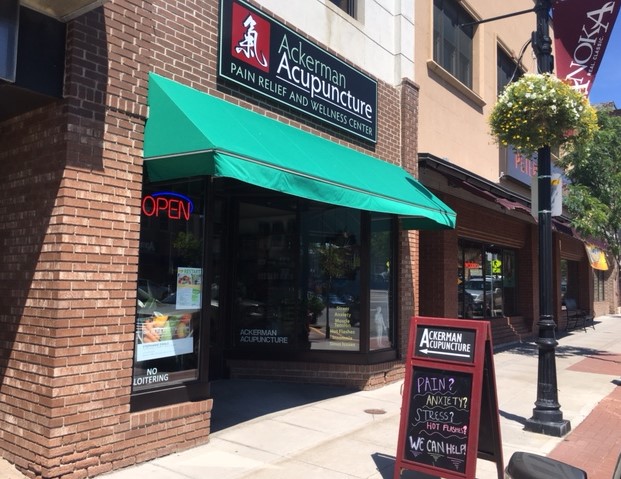 DISCLAIMER
This article is not intended to replace any health care.
No information on this site should be relied on to determine medical diagnosis or treatment for a medical condition. As with any health concerns, always be sure to consult your health care provider with any health concerns.
Licensed Acupuncturists and certified massage therapist Serving Andover, Anoka, Big Lake, Blaine, Champlin, Coon Rapids, Dayton, East Bethel, Elk River, Forest Lake, Fridley, Ham Lake, Isanti, Minneapolis, Now Then, Oak Grove, Ostego, Maple Grove, Osseo, Saint Francis, Saint Paul, Spring Lake Park, Zimmerman, Ramsey, and Andover, MN 55304.
Zip codes we treat: 55304, 55303, 55309, 55014, 55434, 55449, 55316, 55433, 55448, 55327, 55330, 55432, 55040, 55401, 55402, 55403, 55404, 55406, 55407, 55408, 55409, 55410, 55411, 55412, 55413, 55416, 55418, 55419, 55421, 55422, 55011, 55311, 55369, 55102, 55103, 55104, 55105, 55106, 55107, 55108, 55101, 55109, 55110, 55111, 55113, 55114, 55116, 55117, 55120, 55124, 55125, 55115, 55118, 55119, 55121, 55122, 55123, 55126, 55129, 55130, 55146, 55127, 55128, 55133, 55144, 55145, 55155, 55164, 55165, 55166, 55166, 55168, 55170, 55175, 55187, 55188, 55171, 55172, 55014, 55025, 55371, 55398, 55308, 55960
Serving Anoka County, the north metro and Minneapolis area.