Acupuncture For Anxiety, Heart Palpitations And Sensation of a Lump in the Throat (in Anoka)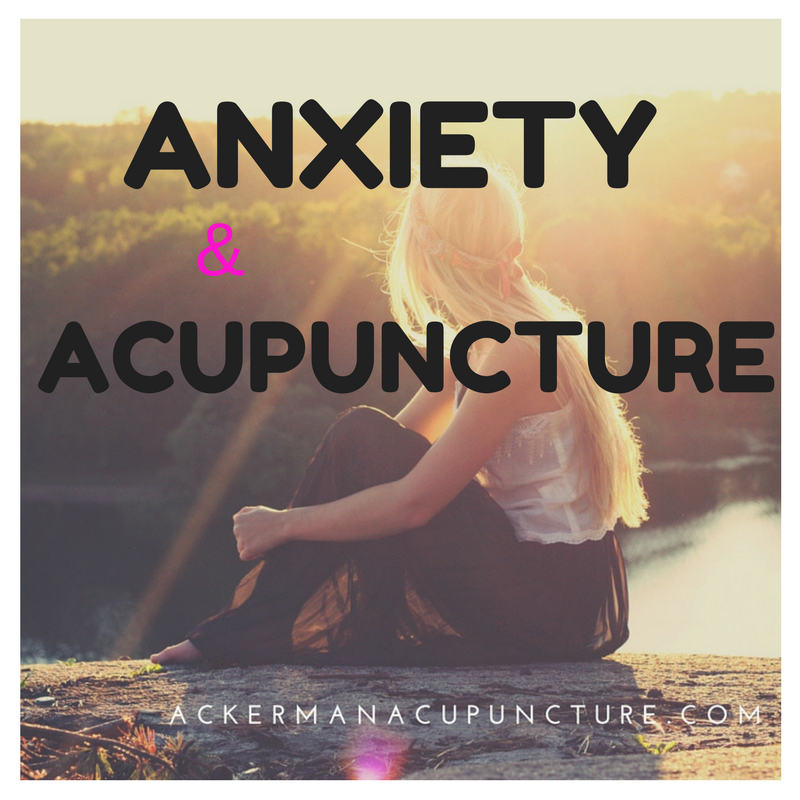 Symptoms Treated with Acupuncture:
Anxiousness

Fear

Palpitations

Lump in throat sensation

Poor appetite
(The above Symptoms go along with Anxiety).
Heart Palpitations Explained
Heart Palpitations feel like a pounding in the chest or becoming aware of one's heart beating. Heart Palpitations are a symptom that often goes along with Anxiety.
Suddenly aware of your own heart-beat
Symptom of Anxiety
May increase with chemicals or medications
When to Worry
Possible Hyperthyroidism
Abnormal Heart Rhythm

Tachycardia (Very Fast heart beat)

Bradycardia (Very Slow heart beat)
Lump in the Throat Sensation
According to Traditional Chinese Medicine (TCM), a sensation of lump in the throat (without any structural blockage) is referred to as "Plum Pit Qi" and accompanies anxiety, depression, sorrow and is associated with a sense of being unable to express oneself verbally.
Anxiety
Depression
Sorrow
Difficulty voicing opinions
According to Ayurvedic Medicine (Traditional Medicine of India/ Yoga), one's throat chakra is blocked when one feels a sensation of something stuck in the throat (with no actual obstruction). This could be due to a conditioning or learned behavior from one's childhood where speaking up was not allowed, leaving one shunned, shamed or berated for doing so.
How to Speak Your Inner Truth with the 5th Chakra According to Deepak Chopra
Anxiety Home Care Tips:
Water
Run
Breathe OUT
Meditate
Herbal remedies
Water–Becoming dehydrated may make us more prone to anxiety and may exacerbate the sensation of a lump in the throat by further tightening the throat muscles.
Run– Going for a jog has proven helpful for many who feel anxious, including those who have anxiety due to Hyperthyroidism. This is because of it helps burn up excess adrenaline released during the body's fight or flight response. Be sure to start out slow if you have not been running in a while or are just starting out. Increase mileage slowly (less than 4% increase in mileage per week).
Breathing exercises– Deep breathing for Relaxation may be difficult for Anxiety sufferers. This is because breathing in can be hard to do when you feel like you cannot get enough air already! This is why you begin by BREATHING OUT first-like blowing out birthday candles.
Yoga or Qigong incorporate breathing into movement for a full mind-body connection.
Meditate– Find a Meditation center or a community group. If there isn't one close by, start by listening to one on YouTube or purchase a guided meditation c.d. Ackerman Acupuncture in Anoka will continue Meditation classes again this Spring season.
Suggested Authors/ Guided Meditations that I use and like:
Deepak Chopra

Wayne Dyer

Eckert Tolle
Anxiety responds well to Acupuncture in Anoka. If you have been diagnosed with Anxiety or General Anxiety Disorder and are under medical care for this, it is important to continue follow-up care with trained medical health professionals in order to monitor medications, talk therapy or other therapies.
Herbal Remedies & Anxiety
Anxiety: Could it be Magnesium Deficiency?
Written by Aleesha Ackerman, LAc
Aleesha Ackerman, LAc treats all types of Pain and specializes in Headaches and Migraines, Auto Injury Pain, Back pain, Chronic pain, Fibromyalgia and Hot flashes, Mood disorder and Low Energy due to imbalances in the body.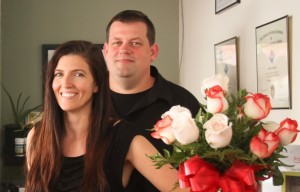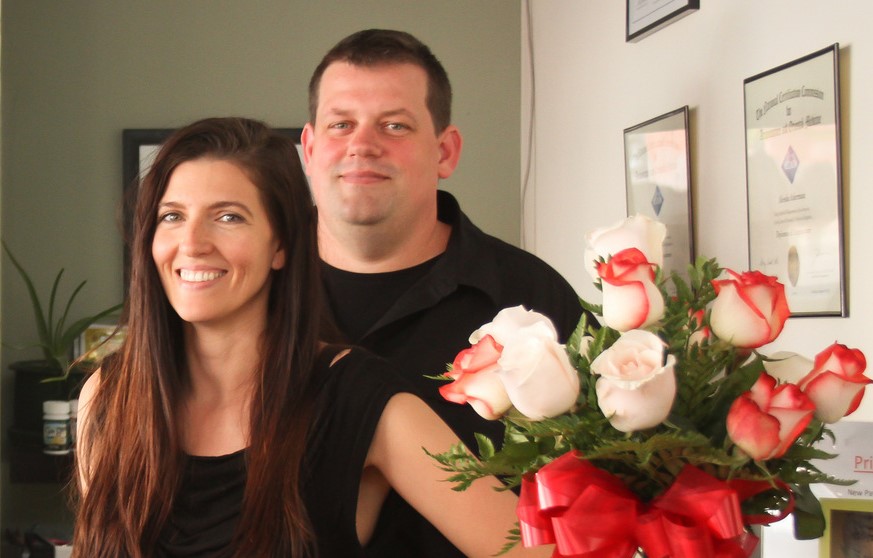 Mike Ackerman, LAc treats all pain types and specializes in Sports Injury and Pain, Pain due to Overuse Injury, Old Athletic Injuries, Plantar Fasciitis foot and heel pain, Sciatica Pain, Neck Pain, Shoulder Pain, Hip Pain and other Joint pain.
Like us on Facebook to follow us and keep up-to-date.
Call 763-477-1338 Today to Schedule a Free Consultation.
Ackerman Acupuncture and Massage Pain Relief and Wellness Clinic is located in downtown historic Anoka, MN on Main Street, near Highway 10 and Highway 169 (Ferry Street and Saint Francis Boulevard).
DISCLAIMER
This article is not intended to replace any health care.
No information on this site should be relied on to determine medical diagnosis or treatment for a medical condition. As with any health concerns, always be sure to consult your health care provider with any health concerns.
Serving Andover, Anoka, Big Lake, Blaine, Champlin, Columbia Heights, Coon Rapids, Dayton, East Bethel, Elk River, Fridley, Ham Lake, Isanti, Minneapolis, Now Then, Oak Grove, Maple Grove, Osseo, Ostego, Saint Francis, Saint Paul, Spring Lake Park and Ramsey, MN 55303.
Zip codes we treat: 55304, 55303, 55309, 55014, 55434, 55449, 55316, 55433, 55448, 55327, 55330, 55432, 55040, 55401, 55402, 55403, 55404, 55406, 55407, 55408, 55409, 55410, 55411, 55412, 55413, 55416, 55418, 55419, 55421, 55422, 55011, 55311, 55369, 55102, 55103, 55104, 55105, 55106, 55107, 55108, 55101, 55109, 55110, 55111, 55113, 55114, 55116, 55117, 55120, 55124, 55125, 55115, 55118, 55119, 55121, 55122, 55123, 55126, 55129, 55130, 55146, 55127, 55128, 55133, 55144, 55145, 55155, 55164, 55165, 55166, 55166, 55168, 55170, 55175, 55187, 55188, 55171, 55172, 55014, 55025, 55371, 55398, 55308, 55960
Serving Anoka County, the north metro and the Minneapolis area.