Acupuncture Treats Chemotherapy-induced Nausea and Vomit (in Anoka, MN)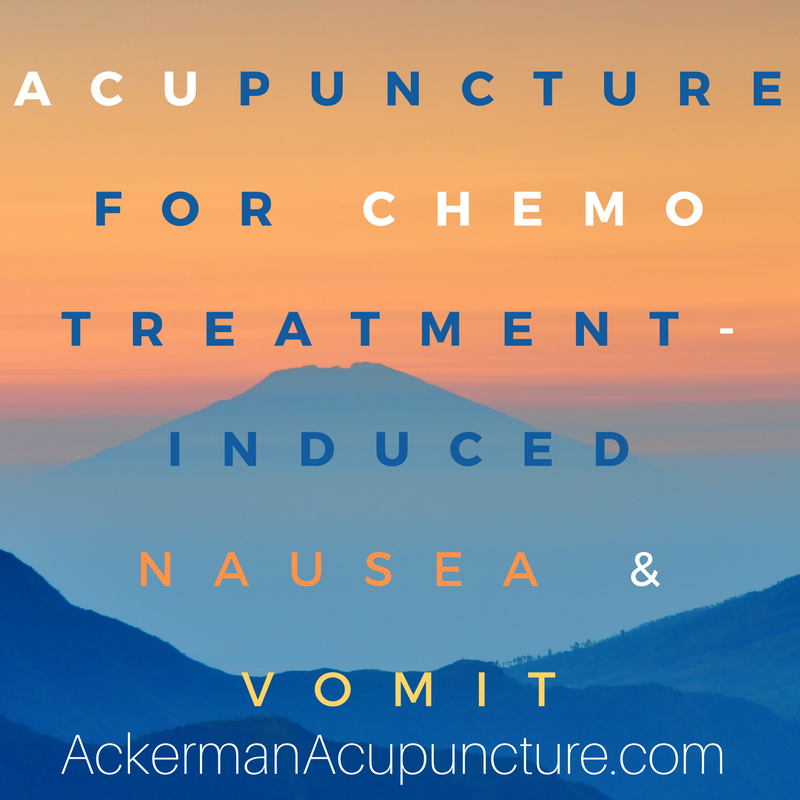 Feeling Nauseous with Low Appetite and Throwing up?
Acupuncture is a successful treatment used for Nausea with or without Vomiting, along with low appetite experienced after Cancer Treatment.
Nausea and vomiting with low appetite are the last thing a patient or doctor wants after chemotherapy treatments when the body needs to nourish and build-up reserves quickly while needing increased rest at the same time.
This is why more hospitals are offering acupuncture on-site for patients after chemotherapy and it is proving a success for treating nausea and vomiting!
Acupuncture treats the body after Chemotherapy in Anoka
Acupuncture does not treat and cure Cancer, itself. However, acupuncture along with a Traditional Chinese Diet and Lifestyle can help the body to heal and overcome these symptoms as they occur with chemotherapy cancer treatment therapy.
Other Chemotherapy-induced Symptoms Acupuncture Treats
Difficulty swallowing
Difficulty speaking (projecting voice loud enough)
Fatigue
Low Appetite
Low Mood (Mild to Moderate Depression/ Anxiety)
Traditional Chinese Medicine (TCM) Diet Therapy
Your Acupuncturist will go over TCM foods which help increase appetite, improve mood and raise energy along while soothing a possible sore throat.
Tips
Be sure to get the rest your body needs while undergoing treatments
Be sure to drink plenty of water
Do things that make you laugh
Spend time with loved ones
Speak up if you need something from your support network
Resources
Call 763-477-1338 to Schedule Your Free Consultation.
Thank you for reading.
Written by Aleesha Ackerman, LAc.
Want to read more posts like this?
Massage for Muscle Tension Pain Relief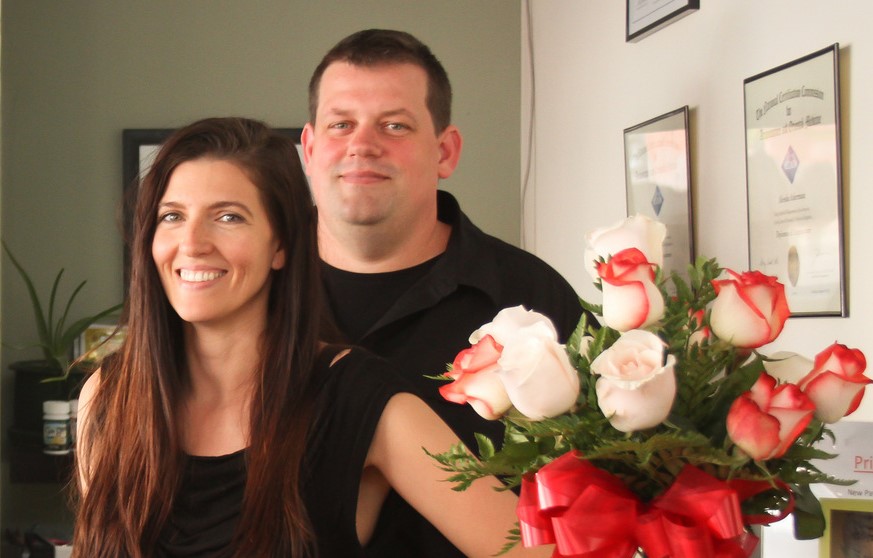 Aleesha Ackerman, LAc and Mike Ackerman, LAc are licensed acupuncturists on Main Street in downtown Anoka, Minnesota. Both are passionate about helping patients to feel better again and both treat a multitude of health issues, including Pain, Anxiety and Mild to Moderate Depression.
Schedule your appointment today for Pain Relief and Wellness.
Like us on Facebook to follow updates in our Wellness Clinic.
Subscribe to our monthly E-Newsletter for healthy tips, recipes and updates.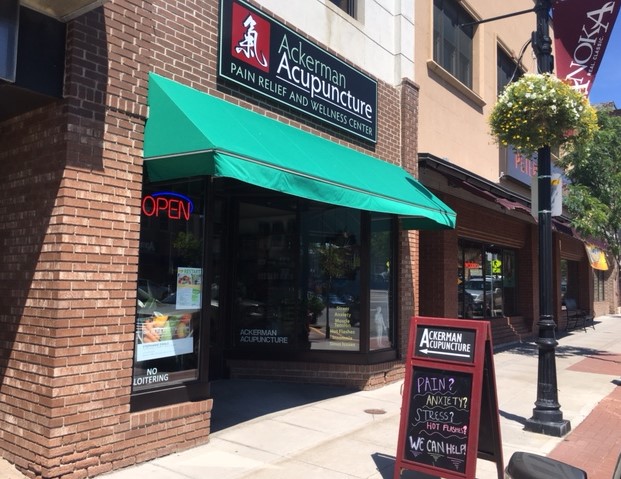 DISCLAIMER
This article is not intended to replace any health care.
No information on this site should be relied on to determine medical diagnosis or treatment for a medical condition. As with any health concerns, always be sure to consult your health care provider with any health concerns.
Serving Andover, Anoka, Big Lake, Blaine, Buffalo, Champlin, Columbia Heights, Coon Rapids, Dayton, Eagan, East Bethel, Elk River, Fridley, Ham Lake, Isanti, Minneapolis, Now Then, Oak Grove, Maple Grove, Osseo, Ostego, Saint Francis, Saint Paul, Spring Lake Park and Ramsey, MN 55303.
Zip codes we treat: 55304, 55303, 55309, 55014, 55434, 55449, 55316, 55433, 55448, 55327, 55330, 55432, 55040, 55401, 55402, 55403, 55404, 55406, 55407, 55408, 55409, 55410, 55411, 55412, 55413, 55416, 55418, 55419, 55421, 55422, 55011, 55311, 55369, 55102, 55103, 55104, 55105, 55106, 55107, 55108, 55101, 55109, 55110, 55111, 55113, 55114, 55116, 55117, 55120, 55124, 55125, 55115, 55118, 55119, 55121, 55122, 55123, 55126, 55129, 55130, 55146, 55127, 55128, 55133, 55144, 55145, 55155, 55164, 55165, 55166, 55166, 55168, 55170, 55175, 55187, 55188, 55171, 55172, 55014, 55025, 55371, 55398, 55308, 55960
Serving Anoka County, the north metro and the Minneapolis area.