How Acupuncture Helps the Body Decrease Inflammation using Acupuncture and Traditional Chinese Medicine (TCM) Food Therapy and Herbs near Andover, MN.
What Does Acupuncture Do to Inflammation in the Body?
Acupuncture stimulates powerful anti-inflammation substances in the body by stimulating specific acupuncture points on the energy pathways called channels or meridians.
How Does Acupuncture Lower Inflammation?
Acupuncture stimulation on specific acupuncture points on specific meridian (energy pathways) communicates to the brain via the Pituitary (master) gland to release cortisol (hormone known to reduce inflammation). Once stimulated, the pituitary gland communicates to the hypothalamus in the brain to release other pain-relieving substances, such as substance-P, serotonin and endorphins…
No wonder those with Anxiety and Depression use Acupuncture.
Signs and Symptoms of Inflammation
Joint Pain

Auto- Immune Disease

Fibromyalgia

Stomach Pain

Impaired Digestion

(Less Gut Motility)
Aches and Pains

Skin Issues
Herbal Remedies
Ackerman Acupuncture has high quality herbal remedies available according to what a patient's overall pattern reveals according to Traditional Chinese Medicine (TCM) perspective. Each patient is treated using Acupuncture and herbs (when appropriate) on an individual basis.
Practitioner Quality Supplements
Ackerman Acupuncture in Blaine is dedicated to your pain relief and wellness.
The highest quality Herbs, Vitamins and Supplements are available in Blaine, MN.
If you have been told you have Inflammation, see a licensed acupuncturist.
Call (763) 477-1338 to Schedule Today.
Like us on Facebook to keep up-to-date on events.
Written by A Ackerman, LAc
Mike Ackerman, LAc. Specializes in many Pain issues, including Back pain, Neck pain and Shoulder pain, Sports Injuries, Sciatica and Plantar Fasciitis near Andover, MN.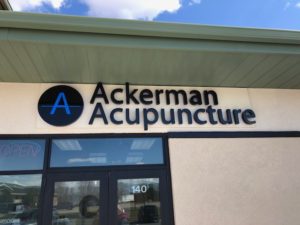 Acupuncture is part of TCM which treats each individual. This means that if one patient presents with a headache, there will be different acupuncture points used. This is because though each feels a headache, there are different root causes for the headaches with each individual.
Ackerman Acupuncture is conveniently located at 2331 108th LN in Blaine just off of Hwy 65.
DISCLAIMER
This article is not intended to replace any health care.
No information on this site should be relied on to determine medical diagnosis or treatment for a medical condition. As with any health concerns, always be sure to consult your health care provider with any health concerns.
Serving Andover, Anoka, Big Lake, Blaine, Buffalo, Champlin, Columbia Heights, Coon Rapids, Dayton, Eagan, East Bethel, Elk River, Fridley, Ham Lake, Isanti, Minneapolis, Now Then, Oak Grove, Maple Grove, Osseo, Ostego, Saint Francis, Saint Paul, Spring Lake Park, Zimmerman and Ramsey MN 55303.
Zip codes we treat: 55304, 55303, 55309, 55014, 55434, 55449, 55316, 55433, 55448, 55327, 55330, 55432, 55040, 55401, 55402, 55403, 55404, 55406, 55407, 55408, 55409, 55410, 55411, 55412, 55413, 55416, 55418, 55419, 55421, 55422, 55011, 55311, 55369, 55102, 55103, 55104, 55105, 55106, 55107, 55108, 55101, 55109, 55110, 55111, 55113, 55114, 55116, 55117, 55120, 55124, 55125, 55115, 55118, 55119, 55121, 55122, 55123, 55126, 55129, 55130, 55146, 55127, 55128, 55133, 55144, 55145, 55155, 55164, 55165, 55166, 55166, 55168, 55170, 55175, 55187, 55188, 55171, 55172, 55014, 55025, 55371, 55398, 55308, 55960
Serving Anoka County, the north metro and the Minneapolis area.