Heal Faster After Knee Replacement Surgery With Acupuncture (Near Andover, MN)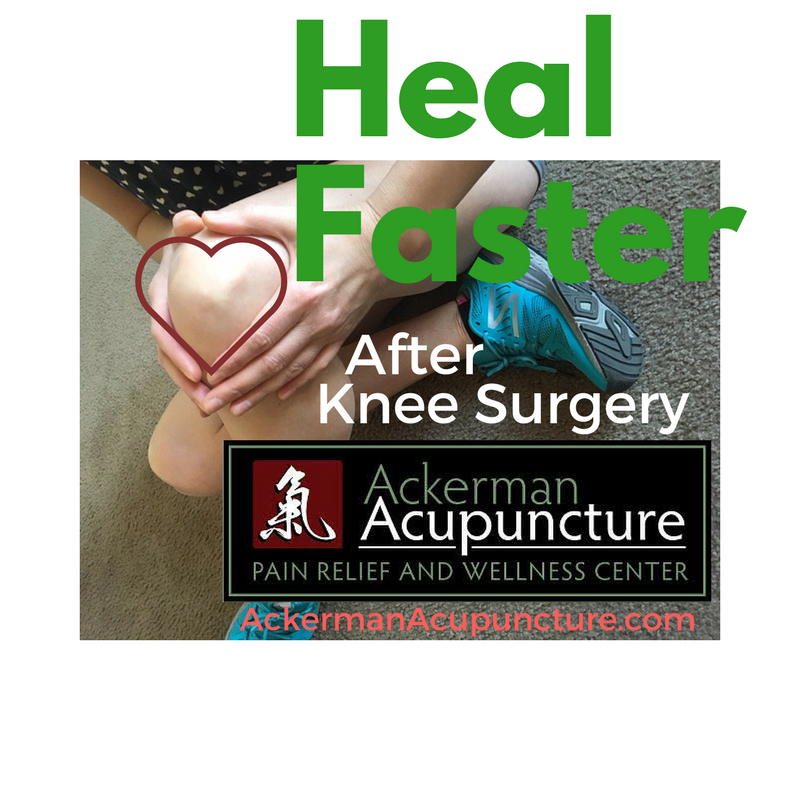 Ackerman Acupuncture can help decrease pain and inflammation while increasing range of motion post-operative knee procedure.
Read how Acupuncture can Help with Knee Pain Here
Knee Tissues Acupuncture Treats:
Knee Cartilage tear or strain

Knee Sprain

Knee Strain

Knee Muscle issue

Knee Tendon issue

Knee Joint issue

Knee Ligament issue
Acupuncture and Massage in Anoka treats Sports Injury and Pain such as Meniscus Tear or Strain (cartilage), Ligament Tear or Strain and Medial Collateral Ligament Injury (MCL).
Acupuncture treats knee pain due to ligament tear or strain of the ACL (Anterior Cruciate Ligament) or meniscus near Mercy Hospital on Coon Rapids Blvd.
Trust Licensed Acupuncturists with Master level of education and training.
Call 763-477-1338 or Schedule online
Written by Aleesha Ackerman, LAc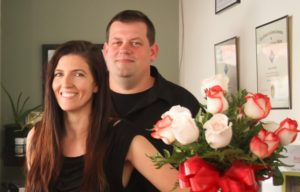 Aleesha Ackerman, LAc owns and operates Ackerman Acupuncture and Massage Pain Relief and Wellness Center, along with her husband Mike Ackerman, LAc on Main Street in downtown Anoka, MN.
Read about the Licensed and Certified Massage Therapist at Ackerman Acupuncture and the many styles of pain relief and relaxation massage in Anoka.
Subscribe Here for Monthly Recipes, Resources and Health tips
Call (763) 477-1338 to Schedule Today.

Like us on Facebook to keep up with events.
Acupuncture is part of TCM which treats each individual. This means that if one patient presents with a headache, there will be different acupuncture points used. This is because though each feels a headache, there are different root causes for the headaches with each individual.
Ackerman Acupuncture is conveniently located at 207 E Main Street, in historic downtown Anoka, accessible from Andover, MN.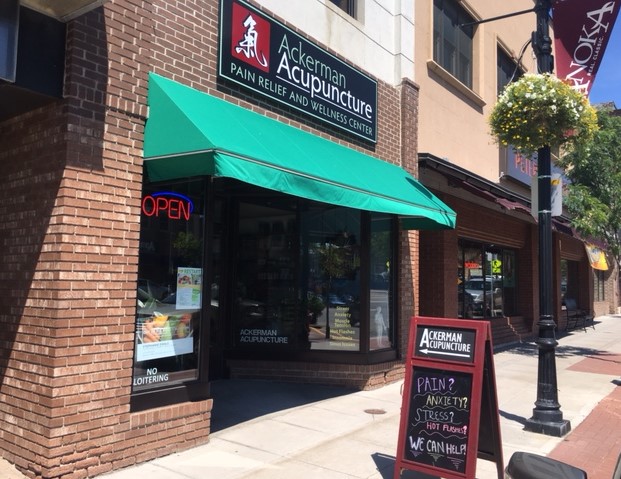 DISCLAIMER
This article is not intended to replace any health care.
No information on this site should be relied on to determine medical diagnosis or treatment for a medical condition. As with any health concerns, always be sure to consult your health care provider with any health concerns.
Serving Andover, Anoka, Big Lake, Blaine, Buffalo, Champlin, Columbia Heights, Coon Rapids, Dayton, Eagan, East Bethel, Elk River, Fridley, Ham Lake, Isanti, Minneapolis, Now Then, Oak Grove, Maple Grove, Osseo, Ostego, Saint Francis, Saint Paul, Spring Lake Park, Zimmerman and Ramsey MN 55303.
Zip codes we treat: 55304, 55303, 55309, 55014, 55434, 55449, 55316, 55433, 55448, 55327, 55330, 55432, 55040, 55401, 55402, 55403, 55404, 55406, 55407, 55408, 55409, 55410, 55411, 55412, 55413, 55416, 55418, 55419, 55421, 55422, 55011, 55311, 55369, 55102, 55103, 55104, 55105, 55106, 55107, 55108, 55101, 55109, 55110, 55111, 55113, 55114, 55116, 55117, 55120, 55124, 55125, 55115, 55118, 55119, 55121, 55122, 55123, 55126, 55129, 55130, 55146, 55127, 55128, 55133, 55144, 55145, 55155, 55164, 55165, 55166, 55166, 55168, 55170, 55175, 55187, 55188, 55171, 55172, 55014, 55025, 55371, 55398, 55308, 55960
Serving Anoka County, the north metro and the Minneapolis area.