Shoulder Pain Caused by Nerve Entrapment And Acupuncture (in Blaine)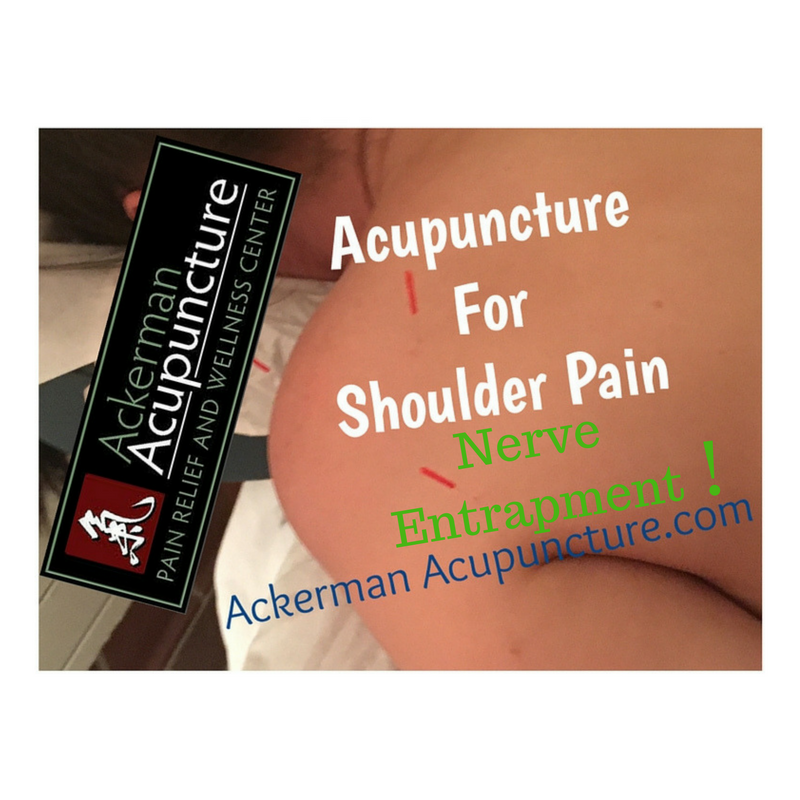 What is Nerve Entrapment or Impingement?
Entrapment or Impingement means there is a trapped or pinched nerve. It can also be called Nerve compression. Trapped nerve may also include nerve root compression caused by herniation of a disc.
Could Your Arm/ Hand Numbness Be Carpal Tunnel?
Signs/ Symptoms of Nerve Impingement:
Numbness
Tingling sensation
Cold sensation
Possible weak muscle
May be Worse at Night
Where is Numbness and Tingling?
Travels down the arm, possibly to the hand, and even to the finger tips.
Shoulder
Arm
Hand
Fingers
One-Sided Nerve Entrapment of Low back, Hip and Leg- Is it Sciatica?
When to Get Acupuncture:
Most patients come in after seeing their General Practitioner and even Specialty doctors, such as Neurologists. When pain medications and physical therapy is not effective, patients come in for acupuncture as a last resort.
Often patients complain of no longer being able to do things such as hold a plank position due to pain and weakness in the arm and come in for acupuncture because it is getting in the way of their workouts.
How Many Acupuncture Treatments are Needed?
The sooner you receive acupuncture, the quicker issues may resolve. The more chronic (longer it's been around), the more treatments it may take. Generally, one should see some change after 4 and significant results after 6 treatments.
If you do not see measurable results with pain, numbness and tingling, range of motion or weakness of muscle within four acupuncture treatments, you should see your General Practitioner who may order imaging to rule out other issues and to help avoid permanent nerve damage.
Decreased Range of Motion (R.O.M.)- Could It Be "Frozen Shoulder?"
When to See a Doctor:
Seek Medical attention immediately if you experience Neck, Back, Leg or Arm Pain, Numbness or Tingling with the following Red Flag Signs/ Symptoms:
Cuada Equina Syndrome is a Medical Emergency! (see below)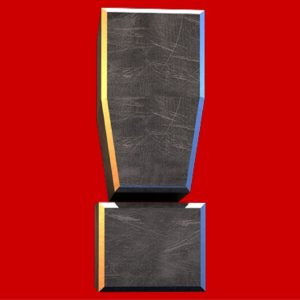 Sudden Loss of bowel or bladder control*

Sudden loss of sensation of buttocks and legs or weakness of legs*

Severe Head, Neck or Back pain
Stumbling/ Falling down
Anytime your symptoms are sudden and severe or concerning to you

*Symptoms of Cuada Equina Syndrome include neurological symptoms such as, sudden loss of bowel or bladder control or sudden loss of sensation to the buttocks and legs or weakness of the legs.

Cuada Equina is considered a medical emergency and anyone with these signs and symptoms should be admitted to the emergency room as soon as possible to avoid possible irreversible nerve damage leading to possible permanent paralysis, paresthesia sensation or lack of sensation.
Thanks for Reading!
Read more Posts like this one Here
Written by A Ackerman, LAc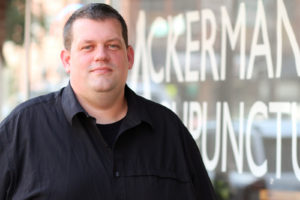 Mike Ackerman, LAc specializes in treating Sports Injury and Pain, Foot and Heel Pain including Plantar Fasciitis, Joint pain such as Knee Pain, Hip Pain, Shoulder Pain and Elbow Pain such as Tennis Elbow. Mike also treats back and shoulder pain using Cupping which his patients just love!
Call 763-477-1338 to Schedule or Schedule Online
Relax in our private treatment rooms Blaine, MN.
Visit Ackerman Acupuncture for Pain Relief & Wellness.
Like us on Facebook to follow us and keep up-to-date.
DISCLAIMER
This article is not intended to replace any health care.
No information on this site should be relied on to determine medical diagnosis or treatment for a medical condition. As with any health concerns, always be sure to consult your health care provider with any health concerns.
Serving Andover, Anoka, Big Lake, Blaine, Champlin, Columbia Heights, Coon Rapids, Dayton, East Bethel, Elk River, Fridley, Ham Lake, Isanti, Minneapolis, Now Then, Oak Grove, Maple Grove, Osseo, Ostego, Saint Francis, Saint Paul, Spring Lake Park and Ramsey, MN 55303.
Zip codes we treat: 55304, 55303, 55309, 55014, 55434, 55449, 55316, 55433, 55448, 55327, 55330, 55432, 55040, 55401, 55402, 55403, 55404, 55406, 55407, 55408, 55409, 55410, 55411, 55412, 55413, 55416, 55418, 55419, 55421, 55422, 55011, 55311, 55369, 55102, 55103, 55104, 55105, 55106, 55107, 55108, 55101, 55109, 55110, 55111, 55113, 55114, 55116, 55117, 55120, 55124, 55125, 55115, 55118, 55119, 55121, 55122, 55123, 55126, 55129, 55130, 55146, 55127, 55128, 55133, 55144, 55145, 55155, 55164, 55165, 55166, 55166, 55168, 55170, 55175, 55187, 55188, 55171, 55172, 55014, 55025, 55371, 55398, 55308, 55960
Serving Anoka County, the north metro and the Minneapolis area.