Thyroid, Auto-Immune Disease and Acupuncture (Near Andover, MN)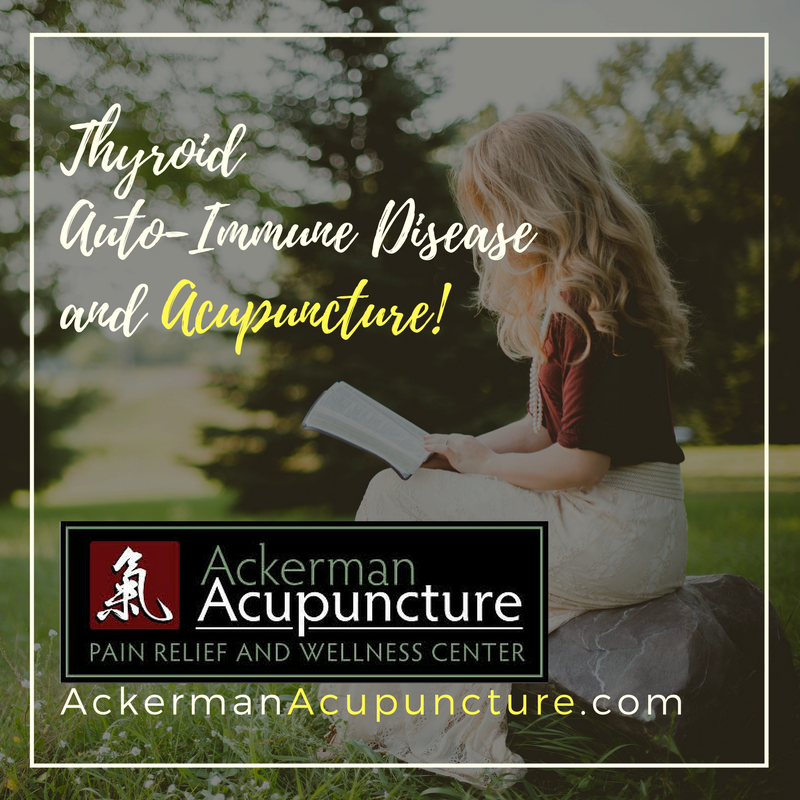 Who Gets Thyroid Disease?
Thyroid imbalance and Thyroid Disease is common today.  The typical modern diet and lifestyle of highly stressed, over-scheduled lives makes us more prone to disease and dis-ease. Being in a constant or almost constant state of Fight-or-Flight, it is no wonder that our hormones end up imbalanced, especially if one is already prone to thyroid imbalances within their family genetics.
Hashimoto's and Grave's (Thyroid) Disease
Most Thyroid Disease is Auto-Immune related.
90% of Hypothyroidism is due to Hoshimoto's Auto-Immune Disease.
90% of all Hyperthyroidism is due to Auto-Immune Grave's Disease.
Link to Mayo Clinic's Complications of Grave's Disease
Natural Alternative Treatments for Thyroid:
Acupuncture
Diet Therapy
Natural thyroid medications
Vitamins/ Supplements
Stress Relief Activities

Meditation
Relaxing-type Yoga
Rest and Sleep
Running (often helps Hyperthyroidism)
Walking at easy pace (often helps Hypothyroidism)
Link to Breathing Meditations to try
Acupuncture is under the umbrella of Traditional Chinese Medicine (TCM).
Acupuncture is good at balancing common complaints patients have with an imbalanced thyroid.
This is because acupuncturists treat thyroid imbalance as a TCM pattern which involves "Kidney Qi."
Acupuncture helps the body to balance itself; we say acupuncture is 20% responsible and the body is 80% responsible for restoring balance to the body.
Of course there are situations when stronger measures are needed in treating thyroid. In these individuals, acupuncture would serve as an adjunct therapy.
For instance, when thyroid hormone levels are not balanced enough using diet, supplements, vitamins, herbs and lifestyle, thyroid medication may be necessary.
Hyperthyroidism must be monitored. If thyroid hormone level becomes too high and is left un-monitored, it could turn into what is called a "thyroid storm."
"Thyroid Storm or thyrotoxic crisis is extremely dangerous and can involve symptoms such as extreme high blood pressure and can even lead to death."
Link to Mayo Clinic's Complications of Hyperthyroidism
Acupuncture/ TCM for Thyroid
Hyper-thyroid and Hypo-thyroid can be explained using TCM disease patterns. Licensed Acupuncturists are able to treat the thyroid, whether caused by an over-active thyroid (Hyper-thyroid) or under-active thyroid (Hypothyroidism).
The World Health Organization reports that Acupuncture can be used to treat Thyroid diseases.
Several studies suggest Acupuncture can help with Hypothyroidism.
Acupuncture Treats Hyperthyroidism Signs/ Symptoms:
Hyperthyroid Symptoms are "hyper" or excessive (Too High):
Hypertension (high blood pressure)
Rapid heartbeat
Excessive perspiration (sweating)
Clammy skin (excessive perspiration)
Increased appetite with weight loss
Tremor (shaking, usually in one or both hands)
Acupuncture Treats Hypothyroidism Signs/ Symptoms:
Hypothyroid Symptoms are "hypo" or deficient (Too Low):
Cold sensitivity
Dry hair and skin
Acupuncture Treats the Root Cause of Thyroid imbalance:
Acupuncture treats according to TCM Disease Patterns
Acupuncture and TCM treats each patient as an individual
Acupuncture helps the body to balance itself
Thanks for Reading!
Written by Aleesha Ackerman, LAc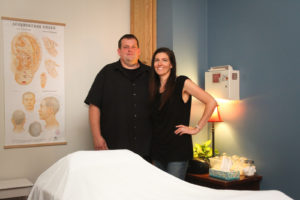 Aleesha Ackerman, LAc treats patients for headaches, migraines, back pain, digestive disorders, weight issues and many Women's issues including hormonal imbalances and hot flashes due to Menopause and Perimenopause near Andover, MN.
Mike Ackerman, LAc. treats many pain issues, including Sports Injuries, Back pain, Sciatica, Ankle pain, Headaches, Neck pain, Shoulder pain and foot pain with Plantar Fasciitis near Andover, MN.
Visit Ackerman Acupuncture for Pain Relief & Wellness. Ackerman Acupuncture is easily accessible from Highway 10 in Anoka, MN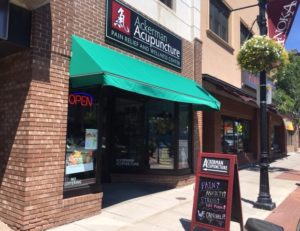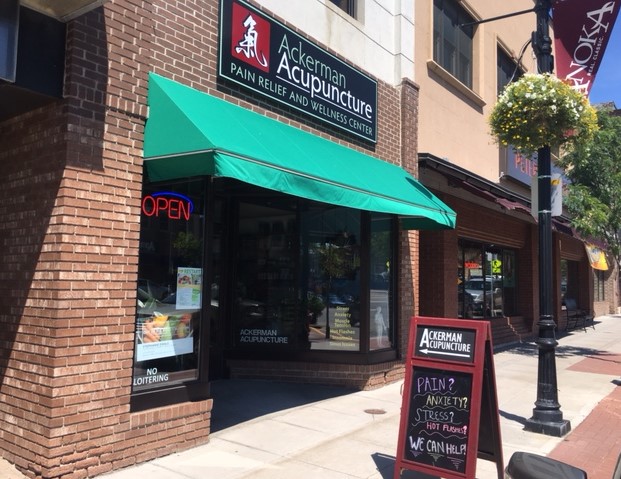 DISCLAIMER
This article is not intended to replace any health care.
No information on this site should be relied on to determine medical diagnosis or treatment for a medical condition. As with any health concerns, always be sure to consult your health care provider with any health concerns.
Zip codes we treat: 55304, 55303, 55309, 55014, 55025, 55434, 55449, 55316, 55433, 55448, 55327, 55330, 55432, 55040, 55401, 55402, 55403, 55404, 55406, 55407, 55408, 55409, 55410, 55411, 55412, 55413, 55416, 55418, 55419, 55421, 55422, 55011, 55311, 55369, 55102, 55103, 55104, 55105, 55106, 55107, 55108, 55101, 55109, 55110, 55111, 55113, 55114, 55116, 55117, 55120, 55124, 55125, 55115, 55118, 55119, 55121, 55122, 55123, 55126, 55129, 55130, 55146, 55127, 55128, 55133, 55144, 55145, 55155, 55164, 55165, 55166, 55166, 55168, 55170, 55175, 55187, 55188, 55171, 55172, 55014, 55025, 55371, 55398, 55308, 55960
Serving Anoka County, the north metro and Minneapolis area. We are located on Main Street, Anoka and easily accessible from Highway 10.