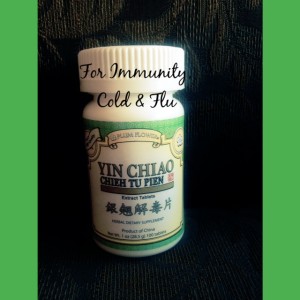 School.  Workplace.  Buses.  Planes.  = Cold & Flu exposure!
Crowded public places like these are high-exposure areas for catching the cold and flu. For many, these cold & flu-laden areas are un-avoidable and part of daily life.
 Cold & Flu Defense
Supports Respiratory Health

Boosts Immune Response

Soothes Nasal Passages

Treats Sore Throat and Fever due to Common Cold/ Flu
…Take Yin Qiao!
What is Yin Qiao?
Yin Qiao is a remedy for the cold and flu in Anoka.
Yin Qiao is one of the most popular herbal formulas in Traditional Chinese Medicine.
Yin Qiao is a natural, healthy alternative.
Read Link: What are the Real Causes of Cold & Flu? 
 Other tips to prevent cold & flu
Wash your hands often

Avoid touching public handles, door knobs or toilets

Avoid touching your face, especially eyes, mouth and lips

Have your vitamin D level checked, especially in northern climates

Eat foods high in vitamin C or vitamin C supplement
Acupuncturists at Ackerman Acupuncture offer acupuncture, cupping therapy and classic herbal formulas like Yin Chiao to help prevent and treat cold & flu in Anoka.
Ackerman Acupuncture offers other classic herbal formulas like Hawthorn & Fennel formula to support Weight Loss in Anoka. Food therapy is always included in weight loss treatments at Ackerman Acupuncture.
Visit Ackerman Acupuncture for Pain Relief & Wellness.
Feel free to discuss any questions you may have at your free acupuncture consultation. Call to schedule your free consultation at 763-477-1338 and relax.
Written by Aleesha Ackerman, LAc.
Call today to make an appointment at 763-477-1338
Aleesha Ackerman, LAc owns an operates Ackerman Acupuncture and Massage Wellness Center in Anoka with her spouse, Mike Ackerman, LAc.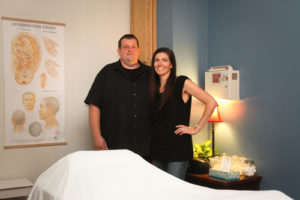 Aleesha Ackerman, LAc specializes in treating Stress, Low Energy and Mood Imbalance. Many of her patients are women who have a history of Autoimmune disease or Autoimmune-related diseases/ syndromes, such as Chronic Fatigue Syndrome, Crohn's disease, Fibromyalgia, Hyperthyroidism- Graves' Disease, Hypothyroidism- Hashimoto's disease, Raynauds, Rheumatoid Arthritis, Restless Legs Syndrome (RLS) and Scleroderma near Andover, MN.
Mike Ackerman, LAc specializes in treating Sports Injury and Pain, Overuse Injuries, Sciatica Pain, Shoulder pain, Neck pain, TMJ jaw pain and Foot and Heel pain such as Plantar Fasciitis, as well as treating patients with post-operative such as after knee replacement surgery in order for pain relief and a faster recovery near Coon Rapids, MN.
Both treat pain and chronic pain, including Back pain and Headaches.
Acupuncture helps the body to balance itself for Pain relief and Wellness and offers Massage in Anoka for muscle tension pain relief, myofascial pain release, trigger point therapy, deep tissue massage, TMJ Syndrome pain, Swedish massage/ relaxation massage, increase mobility with Orthopedic massage, Sports Injury massage and Soft tissue strains.
DISCLAIMER
This article is not intended to replace any health care.
No information on this site should be relied on to determine medical diagnosis or treatment for a medical condition. As with any health concerns, always be sure to consult your health care provider with any health concerns.
Serving Andover, Anoka, Big Lake, Blaine, Buffalo, Champlin, Columbia Heights, Coon Rapids, Dayton, Eagan, East Bethel, Elk River, Fridley, Ham Lake, Isanti, Minneapolis, Now Then, Oak Grove, Maple Grove, Osseo, Ostego, Saint Francis, Saint Paul, Spring Lake Park and Ramsey, MN 55303.
Zip codes we treat: 55304, 55303, 55309, 55014, 55434, 55449, 55316, 55433, 55448, 55327, 55330, 55432, 55040, 55401, 55402, 55403, 55404, 55406, 55407, 55408, 55409, 55410, 55411, 55412, 55413, 55416, 55418, 55419, 55421, 55422, 55011, 55311, 55369, 55102, 55103, 55104, 55105, 55106, 55107, 55108, 55101, 55109, 55110, 55111, 55113, 55114, 55116, 55117, 55120, 55124, 55125, 55115, 55118, 55119, 55121, 55122, 55123, 55126, 55129, 55130, 55146, 55127, 55128, 55133, 55144, 55145, 55155, 55164, 55165, 55166, 55166, 55168, 55170, 55175, 55187, 55188, 55171, 55172, 55014, 55025, 55371, 55398, 55308, 55960
Serving Anoka County, the north metro and the Minneapolis area.