Is My Heel Pain "Plantar Fasciitis" (near Andover, MN)?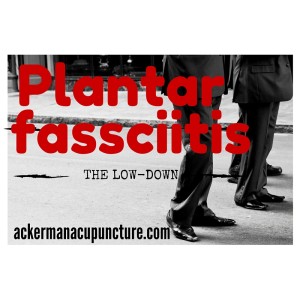 Plantar fasciitis, the most common form of heel pain is an inflammation of the plantar fascia located in the heel of the foot.  The plantar fascia extends from the five toes, down through the arch and attaches to the heel.
Symptoms
Heel Pain
Arch Pain
Tightness of the calves
Pain when walking or standing for long periods of time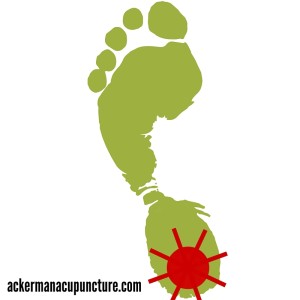 Causes

Plantar fasciitis occurrence may be classified as an acute strain or a repetitive stress injury. Factors which can contribute to plantar fasciitis are:
Abnormal step
Tight calves and feet
High, low, or flat arches
Foot weakness
Unsupportive foot wear
(Link to How High heels shrink & shorten calf muscles): http://www.bbc.com/news/health-10651020
Prolonged walking or standing
Not stretching properly before or after working-out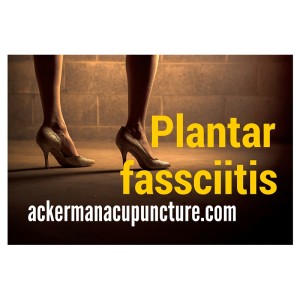 Plantar Fasciitis is mostly caused by chronic repetitive stress causing micro-trauma to the plantar fascia. Pain due to long-term chronic pain or of recent acute-onset pain, including pain issues and syndromes of almost all root causes are successfully treated with acupuncture near Ramsey, MN.
Treatment
Mike Ackerman, LAc. has treated many patients for Plantar fasciitis (including those with flat feet or low arches) in Anoka, with successful outcome for all patients.
Contact us today to make an appointment to treat Plantar fasciitis with Mike Ackerman at Ackerman Acupuncture in Blaine, MN.
Visit Ackerman Acupuncture for Pain Relief & Wellness. Ackerman Acupuncture is easily accessible from Bunker Lake Boulevard near Andover, MN and treats Plantar fasciitis, sciatic pain, hip pain and ankle pain.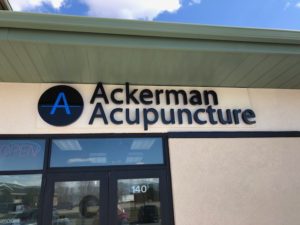 Feel free to discuss any questions you may have. Call to schedule your free consultation at 763-477-1338 and relax in our private treatment rooms in Blaine, MN. 55449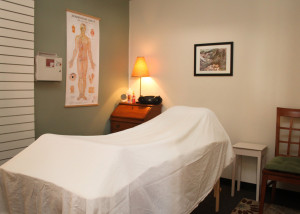 Mike Ackerman, LAc. treats many pain issues, including Sports Injuries, Back pain, Sciatica, Ankle pain, Headaches, Neck pain, Shoulder pain and Plantar Fasciitis near Blaine, MN.
Contact us to be seen by Mike Ackerman, LAc.
To see more blog posts like this visit: ackermanacupuncture.com/blog
Like us on Facebook to follow us and keep up-to-date on events.
Visit the website at http://www.ackermanacupuncture.com/
DISCLAIMER
This article is not intended to replace any health care.
No information on this site should be relied on to determine medical diagnosis or treatment for a medical condition. As with any health concerns, always be sure to consult your health care provider with any health concerns.