Acupuncture for Arthritis, Joint Pain and Osteoarthritis Pain (in Blaine)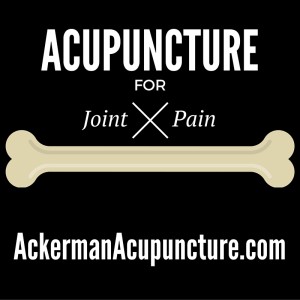 Acupuncture is an effective treatment for joint pain in Blaine. Joint pain due to arthritis, juvenile arthritis (JA), osteoarthritis (OA), osteoporosis, rheumatoid arthritis (RA), and other joint pain issues are treated with acupuncture.
Types of Joint Pain Treated:
Arthritis
Joint pain
Juvenile Arthritis
Osteoarthritis
Osteoporosis
Rheumatoid arthritis
Acupuncture improves joint function.
Cochrane Review on Acupuncture Effect on Osteoarthritis http://www.cochrane.org/CD001977/MUSKEL_acupuncture-for-osteoarthritis
*Note- Randomized Controlled trials comparing "Sham" Acupuncture (or merely touching the point) to Regular Acupuncture is like comparing "Sham" Massage to Regular Massage (both elicit a response because both stimulate the same area). This is not a real placebo, such as a sugar pill placebo replacing a regular chemical-containing pill.
This "sham" acupuncture if anything, further illustrates how powerful acupuncture points really are, as some improvement is seen with merely touching acupuncture points.
Areas Treated:
Back/ Spine/ Lumbar pain
Neck pain/ Cervical pain
Knee pain
Elbow pain
Ankle pain
Shoulder pain
Finger pain
Wrist pain
Hip pain
Acupuncture helps relieve neck and back pain due to Degenerative Disc Disease
Any Side effects?
No side effects are endured with acupuncture for joint pain, un-like non-steroidal anti-inflammatory drugs (NSAIDs), cortisone shots or other medications/ procedures, with the exception of an occasional bruise. Yet, acupuncture lowers inflammation in Blaine.
How many treatments?
Typically, pain that has been around longer (chronic) will take longer; about 6-12 treatments. Pain that is newer (acute) typically takes less time; about 3-6 treatments. Usually results are felt after 2 or 3 treatments and substantial results after 3-6 treatments.
The overall health of the individual patient effects how long it takes the individual's body to respond to acupuncture treatment to heal.

How long will pain relief last?
Sustained pain relief with acupuncture, depends on many factors:
Chronic vs Acute pain/ stage of disease
Lifestyle
Other health issues
Age
(Substantial relief within 3-6 treatments).
Typically, pain relief achieved after 6 treatments lasts a month or longer.
Acupuncture increases Range of Motion
Here's what our R.A. patients reported after 3 treatments:
"Increased Range of Motion in Shoulder."
"Less morning stiffness."
"Less knee pain."
"Less pain."
How Does Acupuncture Work?
Acupuncture relieves joint pain by stimulating the release of the natural painkillers in the body, called endorphins.
Acupuncture activates the peripheral nervous system (PNS)
PNS then activates the central nervous system (CNS)
CNS then tells the brain to release endorphins for pain relief
(Stimulation sends impulses to spinal cord, which activates midbrain and pituitary gland to release neurochemicals).
Research shows inserting acupuncture needles induces the production of cortisol (hormone controlling inflammation).
Resources:
Juvenile Arthritis: http://www.kidsgetarthritistoo.org/resources/find-a-local-office.php
OA of the Knee Exercises: http://www.webmd.com/osteoarthritis/knee-pain-14/slideshow-knee-exercises
OA Treatment (including Acupuncture): http://www.arthritis.org/about-arthritis/types/osteoarthritis/treatment.php
Osteoporosis:
 http://www.mayoclinic.org/diseases-conditions/osteoporosis/basics/definition/con-20019924
Rheumatoid Arthritis:
 http://www.arthritis.org/about-arthritis/types/rheumatoid-arthritis/
Tips:
Eat a low inflammation diet
Stay Active (low impact exercise)
Rest as needed
Fish oil supplement (check with your doctor first)
Keep a Good, Positive Support Network
Before you make an acupuncture appointment, be sure your acupuncturist is licensed
Mike Ackerman, LAc. treats many pain issues, including Sports Injuries, Back pain, Sciatica and Plantar Fasciitis near Blaine and Andover, MN.
Acupuncture is great for treating all types of Pain, including Joint pain, inflammation, Headaches and migraines.
Written by A Ackerman, LAc.
To see more blog posts like this visit: http://www.ackermanacupuncture.com/blog.html
Visit Ackerman Acupuncture for Pain Relief & Wellness.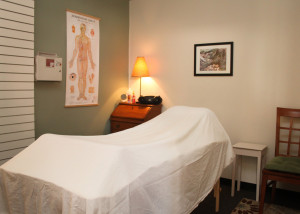 Feel free to discuss any questions you may have. Call to schedule your free consultation at 763-477-1338 and relax in our private treatment rooms near Andover, MN.
Call to schedule your free consultation at 763-477-1338 and relax.
Like us on Facebook to follow us and keep up-to-date
Visit the website at http://www.ackermanacupuncture.com/
Watch the Military using acupuncture for Pain Relief
DISCLAIMER
This article is not intended to replace any health care.
No information on this site should be relied on to determine medical diagnosis or treatment for a medical condition. As with any health concerns, always be sure to consult your health care provider with any health concerns.
Licensed Acupuncturists Serving Andover, Anoka, Big Lake, Blaine, Champlin, Coon Rapids, Dayton, East Bethel, Elk River, Fridley, Ham Lake, Isanti, Minneapolis, Now Then, Oak Grove, Maple Grove, Osseo, Saint Francis, Saint Paul, Spring Lake Park and Ramsey, MN 55303.
Zip codes we treat: 55304, 55303, 55309, 55014, 55434, 55449, 55316, 55433, 55448, 55327, 55330, 55432, 55040, 55401, 55402, 55403, 55404, 55406, 55407, 55408, 55409, 55410, 55411, 55412, 55413, 55416, 55418, 55419, 55421, 55422, 55011, 55311, 55369, 55102, 55103, 55104, 55105, 55106, 55107, 55108, 55101, 55109, 55110, 55111, 55113, 55114, 55116, 55117, 55120, 55124, 55125, 55115, 55118, 55119, 55121, 55122, 55123, 55126, 55129, 55130, 55146, 55127, 55128, 55133, 55144, 55145, 55155, 55164, 55165, 55166, 55166, 55168, 55170, 55175, 55187, 55188, 55171, 55172, 55014, 55025, 55371, 55398, 55308, 55960
Serving Anoka County, the north metro and Minneapolis area.