Shingles, What Can Acupuncture Do?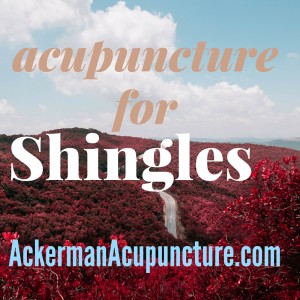 Shingles, aka Herpes Zoster is a painful skin rash that, left un-treated sometimes causes long-term nerve damage and nerve pain.
Acupuncture can help avoid long-term nerve damage and nerve pain in patients who have acute (early)-onset Shingles.
It is best to have acupuncture treatments right away, in order for optimal results…Waiting too long may result in nerve damage and long-term nerve pain which may include burning, tingling pain and headaches, sometimes lasting months to years…
Acupuncture may still help at this point, though it will be limited to reducing symptoms, not resolving them once long-term nerve damage has taken place.
How Acupuncture Works:
Stimulates nerves which releases endorphins

Increases microcirculation in local area to disperse swelling
Acupuncture treats according to Traditional Chinese Medicine (TCM) patterns of disease
Acupuncture treats Shingles by treating the overall TCM pattern of Wind Heat and by clearing Blood Heat.  It also treats the Channels (energy pathways) and local areas affected.
Conventional (Western Medicine) Treatment:
Medications include:
Over-the-counter anti-inflammatory meds
Prescription narcotics
Steroids
Antihistamines (for itching)
Anti-viral drugs at onset (may reduce severity)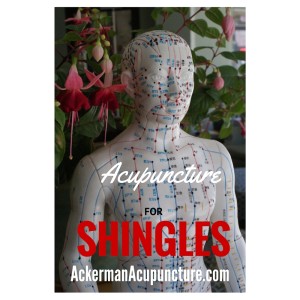 Symptoms of Shingles
Shingles looks like a red rash, usually on one side of the body around the ribs, scalp, face, neck and arm (possibly lower body).
Pain or tingling

Red rash over painful area of the body, days later

Red bumps blister and crust over
Cause of Shingles
Shingles is from the latent virus that causes chickenpox. Once you have had chickenpox, the virus can survive and sort of hang out in your body inside nerve cells- for years!
Risk Factors
Tips to Use at Home
Apply a tincture of myrrh to the affected area 3x daily
Visit a licensed acupuncturist during acute (early) stage
Apply topical capsaicin cream
Apply turmeric paste (may stain)
A vaccine is available called Zostavax (50% success rate)
Prompt treatment is important to avoid complications, especially if severe, whether seeking Acupuncture treatment as part of Traditional Chinese Medicine or Western Medical treatment.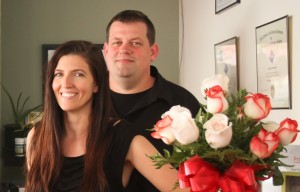 Mike Ackerman, LAc. treats many pain issues, including Sports Injuries, Neck pain, Back pain, Sciatica and Plantar Fasciitis near Champlin, MN.
Aleesha Ackerman, LAc. treats patients with headaches, migraines,  Women's issues, digestion problems, Back Pain, hormonal imbalances and Hot flashes near Andover, MN.
Acupuncture is great for treating all types of Pain, including Joint pain, Skin issues, allergies, inflammation, Headaches and migraines.
Watch the Military using acupuncture for Pain Relief
Written by Aleesha Ackerman, LAc.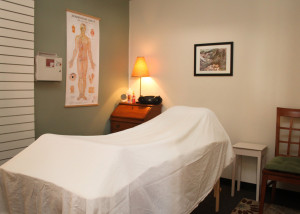 Call to schedule your free consultation at 763-477-1338 to relax in our private treatment rooms.
Want to see more blog posts like this?
Visit Ackerman Acupuncture for Pain Relief & Wellness.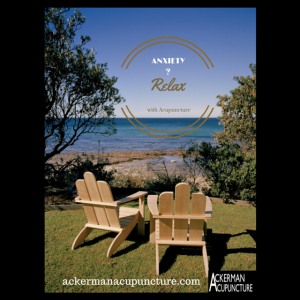 Like us on Facebook to follow us and keep up-to-date.
Visit the website at http://www.ackermanacupuncture.com/
Call to schedule your free consultation at 763-477-1338 and relax.
DISCLAIMER
This article is not intended to replace any health care.
No information on this site should be relied on to determine medical diagnosis or treatment for a medical condition. As with any health concerns, always be sure to consult your health care provider with any health concerns.
Licensed Acupuncturists Serving Andover, Anoka, Big Lake, Blaine, Champlin, Coon Rapids, Dayton, East Bethel, Elk River, Fridley, Ham Lake, Isanti, Minneapolis, Now Then, Oak Grove, Maple Grove, Osseo, Saint Francis, Saint Paul, Spring Lake Park and Ramsey, MN 55303.
Zip codes we treat: 55304, 55303, 55309, 55014, 55434, 55449, 55316, 55433, 55448, 55327, 55330, 55432, 55040, 55401, 55402, 55403, 55404, 55406, 55407, 55408, 55409, 55410, 55411, 55412, 55413, 55416, 55418, 55419, 55421, 55422, 55011, 55311, 55369, 55102, 55103, 55104, 55105, 55106, 55107, 55108, 55101, 55109, 55110, 55111, 55113, 55114, 55116, 55117, 55120, 55124, 55125, 55115, 55118, 55119, 55121, 55122, 55123, 55126, 55129, 55130, 55146, 55127, 55128, 55133, 55144, 55145, 55155, 55164, 55165, 55166, 55166, 55168, 55170, 55175, 55187, 55188, 55171, 55172, 55014, 55025, 55371, 55398, 55308, 55960
Serving Anoka County, the north metro and Minneapolis area.