Neuropathy Pain, Numbness, Pins and Needles Sensation and How Acupuncture Treats Neuropathy Pain (in Anoka)
Learn how Licensed Acupuncturists treat Neuropathy…
Watch the Military using acupuncture for Pain Relief
Neuropathy pain and other sensations can strike fear into people, especially if the cause is unknown.  Neuropathy is caused by different things and can elicit various sensations, usually felt in the legs, feet or both. (Link to Mayo Clinic Definition)
Causes & Symptoms of Neuropathy 
Diabetes
Chemotherapy
"Diabetic Neuropathy" is caused by Diabetes and includes:
"Peripheral Neuropathy"
Affects Nerves in arms and legs
Numbness, pain insensitivity, extremely sensitive to touch
Sharp pains/ Cramps
Impaired Balance/ Coordination
Worse at night
"Autonomic"
Affects Nerves in Heart/ blood vessels, digestion, sex organs, sweat glands, eyes, lungs and urinary tract
Heart & Blood pressure changes
Digestion changes
Loss of bladder contol
Erectile dysfunction
Inability to feel Low Blood Sugar
"Proximal"
Affects nerves in Thighs, hips, legs and buttocks
Weakness of the legs
Inability to move from sitting to standing without help
"Focal"
Sudden weakness of one nerve or nerve group
Eyes, ears, facial muscles, chest, abdomen, pelvis, low back, legs and feet
Nerve entrapments like carpal tunnel
Acupuncture treats nerve entrapments like carpal tunnel, thoracic outlet syndrome (tos), nerve impingement from a bulged disc and sciatica pain in Anoka.
What Does Neuropathy Feel Like?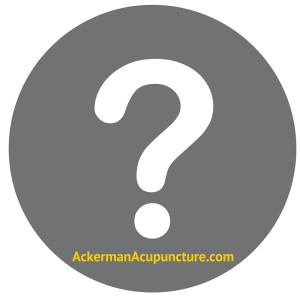 Neuropathy is usually felt in the legs or feet. Though it is not uncommon to feel Neuropathy in the hands. Acupuncturists treat neuropathy of the the hands and feet in Anoka on Main Street.
Where is Neuropathy Felt in the Body and How Does it Interfere with Quality of Life?
Often the sensation will start as tingling or numbness in the feet. From the feet it may then extend up the leg. Patients often complain that it is painful to walk barefoot due to nerve pain or that they are losing balance due to lack of feeling in the feet. Ackerman Acupuncture helps patients with feet and leg pain due to Neuropathy.
Patients who feel neuropathy in the hands often complain that they are dropping objects like a cup or dish and are fearful of dropping a child or grandchild. Some have difficulty with changing a tiny watch battery, due to lack of feeling in the fingertips.
Clearly, Neuropathy can limit the Quality of Life of many of our patients in not only feeling but also function.
Why Neuropathy Symptoms Need Early Treatment with Acupuncture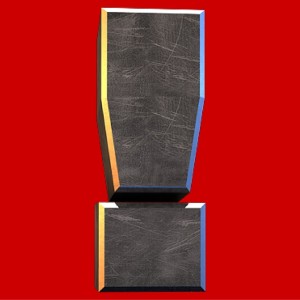 Neuropathy symptoms are the body's way of telling the patient that something with the nerves is not functioning properly. Nerve pain and numbness can lead to nerve damage if left untreated.
Acupuncture serves to "wake up" the nerves. Acupuncture clears blocked energy or "Qi," according to Traditional Chinese Medicine. This "Qi" can be thought of as circulation. When a large tree falls into a stream it blocks the natural current of water flow or circulation or "Qi." The water starts to go around the tree and stagnation occurs around that tree in the form of stagnant water or stagnant circulation. Acupuncture moves this stagnant "Qi" or stagnant circulation in order to clear the blockage, decrease pain and improve function.
What Does a Typical Neuropathy Treatment Using Acupuncture Look Like?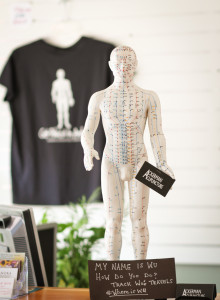 Neuropathy is treated with acupuncture needles which may be placed in local areas of main complaint and distal areas to pain (further from main complaint). Also electric stimulation is often added. E-stim therapy involves hooking up wires or leads to the needles, usually in the local body area of the main complaint, where the neuropathy is bothering the patient. These leads are attached to the electric stimulation machine.
Why Use Electric Stimulation for Neuropathy?
Electric stim is used with acupuncture needles to provide extra stimulation to the points. It is similar to your licensed acupuncturist stimulating the needles by hand. E-stim allows the acupuncture needles to be constantly or intermittently stimulated, usually for approximately 20 minutes.
Diagnosis
A Western medical doctor exam includes checking blood pressure, heart rate, and muscle tests along with signs and symptoms presented.
Prevention
Maintain healthy blood sugar (glucose) level to avoid nerve damage.
Eat real, whole foods
Avoid refined sugar (soda, juice, candy, packaged food)
Replace simple carbohydrates (bread-like) with complex (sweet potato)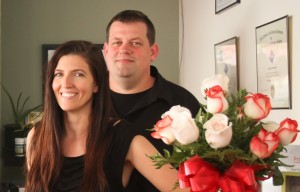 Mike Ackerman, LAc. treats all pain issues, including Sports Injuries, Neck pain, Back pain, Sciatica and Plantar Fasciitis near Maple Grove, MN.
Aleesha Ackerman, LAc. treats patients with headaches, migraines,  Women's issues, Back Pain, hormone imbalance like Hot flashes near Ramsey, MN.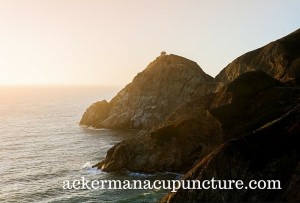 Before your first acupuncture or dry needling visit, be sure your acupuncturist is licensed, not just certified. Your acupuncturist should be both licensed and certified to ensure your safety and piece of mind. Read about licensed versus certified only and decide for yourself who you trust.
Want to see more blog posts like this?
Written by Aleesha Ackerman, LAc
Call 763-477-1338 to schedule a free consultation in private treatment rooms.
Visit Ackerman Acupuncture for Pain Relief & Wellness.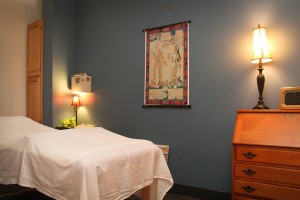 Like us on Facebook to follow us and keep up-to-date.
Visit the website at http://www.ackermanacupuncture.com/
Call to schedule your free consultation at 763-477-1338 and relax.
DISCLAIMER
This article is not intended to replace any health care.
No information on this site should be relied on to determine medical diagnosis or treatment for a medical condition. As with any health concerns, always be sure to consult your health care provider with any health concerns.
Licensed Acupuncturists Serving Andover, Anoka, Big Lake, Blaine, Champlin, Coon Rapids, Dayton, East Bethel, Elk River, Fridley, Ham Lake, Isanti, Minneapolis, Now Then, Oak Grove, Maple Grove, Osseo, Saint Francis, Saint Paul, Spring Lake Park and Ramsey, MN 55303.
Zip codes we treat: 55304, 55303, 55309, 55014, 55434, 55449, 55316, 55433, 55448, 55327, 55330, 55432, 55040, 55401, 55402, 55403, 55404, 55406, 55407, 55408, 55409, 55410, 55411, 55412, 55413, 55416, 55418, 55419, 55421, 55422, 55011, 55311, 55369, 55102, 55103, 55104, 55105, 55106, 55107, 55108, 55101, 55109, 55110, 55111, 55113, 55114, 55116, 55117, 55120, 55124, 55125, 55115, 55118, 55119, 55121, 55122, 55123, 55126, 55129, 55130, 55146, 55127, 55128, 55133, 55144, 55145, 55155, 55164, 55165, 55166, 55166, 55168, 55170, 55175, 55187, 55188, 55171, 55172, 55014, 55025, 55371, 55398, 55308, 55960
Serving Anoka County, the north metro and Minneapolis area. We are located on Main Street, Anoka and easily accessible from Ferry Street (Highway 169).