Fibromyalgia: Why Get Acupuncture Medical Treatment (near Andover, MN)?
Hope for Fibromyalgia…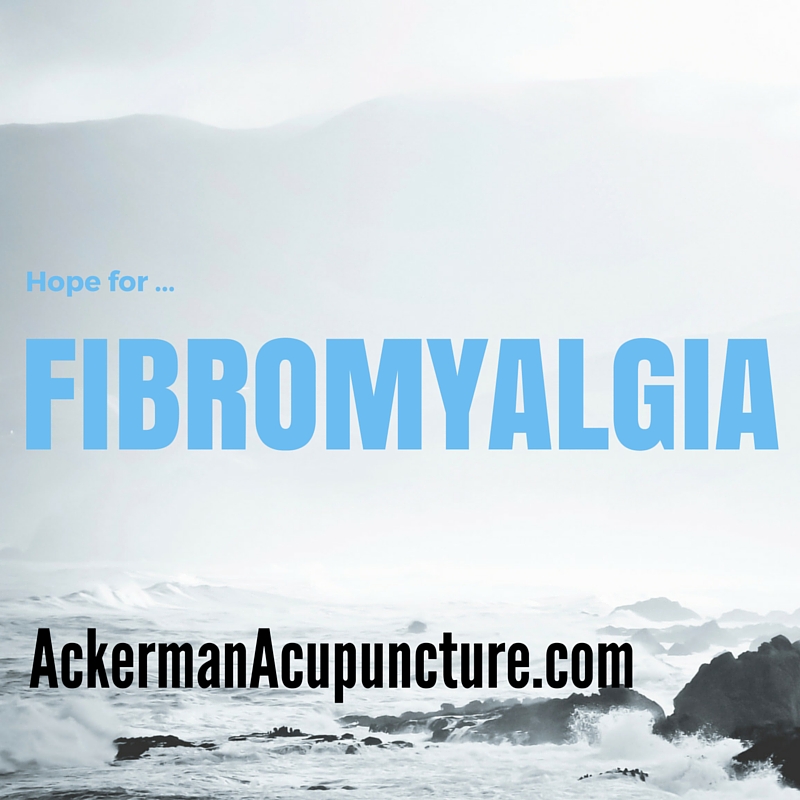 Fibromyalgia is a disorder that often involves history of physical and/or emotional trauma, many have suffered a series of events of physical trauma with history of inflammation and disease in the family, such as Depression, Diabetes, Postural Orthostatic Tachycardia Syndrome (P.O.T.S.), Rheumatoid Arthritis (R.A.), Thyroid disease and Cancer.
Symptoms:
Pain
Fatigue
Low Mood
"Brain Fog"
Digestion Issues
At Risk:
Infection
Physical Trauma
Genetics
Females
The Mayo Clinic lists Acupuncture as an Alternative Medicine for Fibromyalgia.
Here is a good explanation from the Mayo Clinic…
 What causes Fibromyalgia Pain?
Fibromyalgia has Western medical doctors perplexed…
Conventional Western medical treatments include:
pain medications
anti-depressants
How Acupuncturists treat Fibromyalgia…
Acupuncture approaches Fibromyalgia using Traditional Chinese Medicine (TCM) disease patterns in order to treat NOT ONLY THE SYMPTOMS, but also the ROOT CAUSE and TREATS BOTH at the same time.
Acupuncture treats both Symptoms & Root Cause of Fibromyalgia.
…This allows the body to continue balancing itself even after acupuncture treatments.
Licensed Acupuncturists ask many questions in the patient interview process in order to determine the cause(s) of Fibromyalgia in order to treat the pain, low energy, mood and precursors to this in Anoka, MN.
Fibromyalgia often involves history of physical and/or emotional trauma, many have suffered a series of events of physical trauma with history of auto-immune disease or inflammation-type disease in the family, such as Depression, Diabetes, Rheumatoid Arthritis and Cancer.
About 90% are deficient in Magnesium…

Fibromyalgia has been linked to Magnesium deficiency.
Ackerman Acupuncture and Massage Wellness Center in Anoka sells Magnesium.
How Science Explains Acupuncture and Pain-Relief…
Pain is relieved by stimulating acupuncture points. This prompts nerve fibers in the extremities to communicate with the hypothalamus and the pituitary gland (at the base of the brain).
Whether your Fibromyalgia pain involves a history of physical trauma due to auto accident, injury or surgery, emotional trauma due to past abuse, P.T.S.D. or other, acupuncture can help relieve pain and improve energy and mood along with helping the individual's body to balance itself.
Written by Aleesha Ackerman, LAc
Read more posts like this one...
Aleesha Ackerman, LAc. treats patients with headaches, migraines,  Back Pain and hormone imbalances like and Hot flashes near Andover, MN.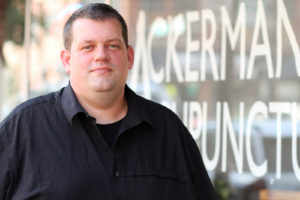 Mike Ackerman, LAc treats patients for Sports Injury and Pain and other Pain issues.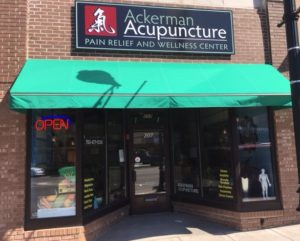 Ackerman Acupuncture is conveniently located at 207 E Main Street, in beautiful downtown Anoka. Ackerman Acupuncture is easily accessible from the city of Ramsey off Highway 169 (Ferry Street, St Francis Blvd) and from Highway 10 in Anoka County.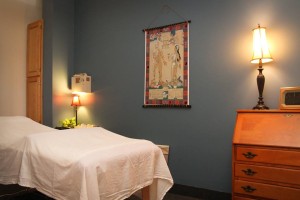 Call 763-477-1338 to schedule a free consultation in private treatment rooms.
Visit Ackerman Acupuncture for Pain Relief & Wellness.
Like us on Facebook to follow us and keep up-to-date.
DISCLAIMER
This article is not intended to replace any health care.
No information on this site should be relied on to determine medical diagnosis or treatment for a medical condition. As with any health concerns, always be sure to consult your health care provider with any health concerns.
Serving Andover, Anoka, Big Lake, Blaine, Champlin, Coon Rapids, Dayton, East Bethel, Elk River, Fridley, Ham Lake, Isanti, Minneapolis, Now Then, Oak Grove, Maple Grove, Osseo, Saint Francis, Saint Paul, Spring Lake Park and Ramsey, MN 55303.
Zip codes we treat: 55304, 55303, 55309, 55014, 55434, 55449, 55316, 55433, 55448, 55327, 55330, 55432, 55040, 55401, 55402, 55403, 55404, 55406, 55407, 55408, 55409, 55410, 55411, 55412, 55413, 55416, 55418, 55419, 55421, 55422, 55011, 55311, 55369, 55102, 55103, 55104, 55105, 55106, 55107, 55108, 55101, 55109, 55110, 55111, 55113, 55114, 55116, 55117, 55120, 55124, 55125, 55115, 55118, 55119, 55121, 55122, 55123, 55126, 55129, 55130, 55146, 55127, 55128, 55133, 55144, 55145, 55155, 55164, 55165, 55166, 55166, 55168, 55170, 55175, 55187, 55188, 55171, 55172, 55014, 55025, 55371, 55398, 55308, 55960
Treating Anoka County, the north metro and Minneapolis area.