What is Reiki?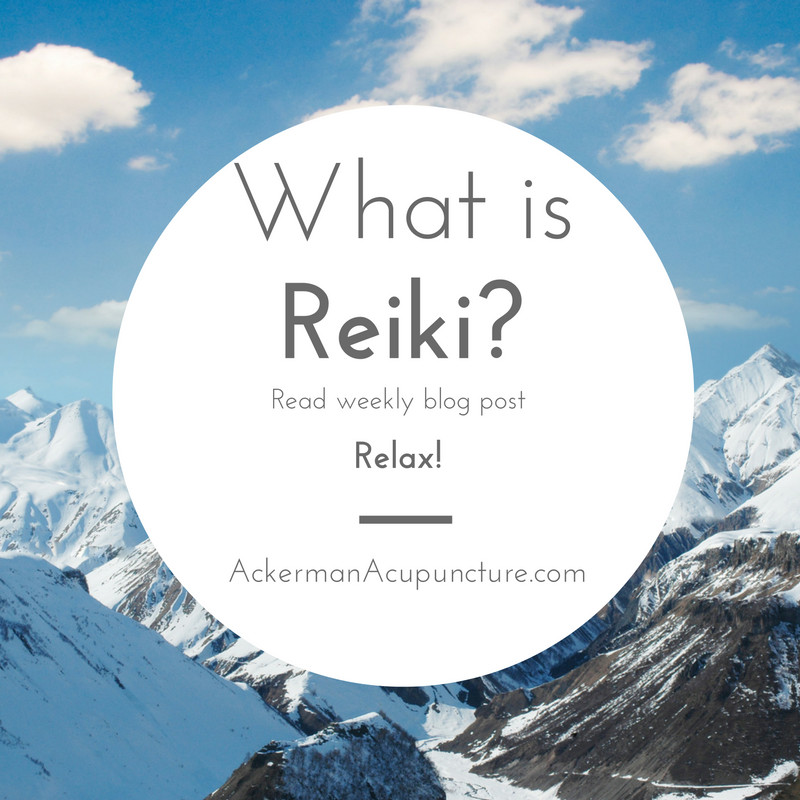 Reiki is a safe, simple, natural method of stress reduction and relaxation.

Reiki promotes healing by method of "laying on hands"

Reiki operates by way of unseen life force energy

This energy flows through us

When life force energy is low, one is more prone stress and illness
Reiki is among one of the healing arts and pulls the negative energy in the base chakra and disease from your body and mind.
When life force energy is high, one is healthy and vibrant and radiates high energy. This is what Reiki serves to accomplish.
Marie Forrest is a Reiki Master and Massage Therapist at Ackerman Acupuncture in Anoka.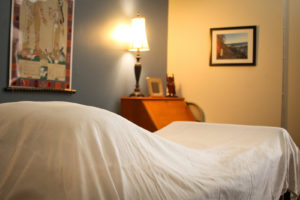 Massage at Ackerman Acupuncture includes Deep tissue/ Trigger Point therapy massage, Orthopedic Massage, Pregnancy Massage, Swedish Massage, Hot Stone Massage and others.
Origins of Reiki
Where did Reiki come from? Reiki originated from Japan as a technique for stress reduction. Reiki promotes physical, mental and spiritual healing.
Though rooted in spiritual healing, Reiki is not a religion. Everyone can participate in the health benefits of Reiki, despite being religious or not.
Ackerman Acupuncture offers relaxing Reiki and Massage near Andover, MN.
Who Gets Reiki
Anyone can benefit from the healing power of Reiki. Some question whether Reiki will interfere with their faith or religion. The answer is that Reiki can only serve to strengthen one's spiritual connection. Reiki works along with other medical therapies to relieve side effects and promote healing. Due to the healing benefits, non-invasiveness and safety, Reiki is becoming more popular in our modern world as we become less and less in tune with our body and what it needs.
Let Marie Forrest, Licensed Massage Therapist and Reiki Master help relieve stress, improve energy and relaxation through clearing your chakras with Reiki in order to improve the energy flow within your body.
Why Get Reiki?
Reiki is safe and natural
Reiki relieves stress
Reiki improves relaxation
Reiki helps balance energy chakras
Risks
There are no known medical risks with Reiki. Reiki is not a substitute for conventional medicine.
Summary
Reiki is a safe and natural method of healing

Reiki reduces stress and increases relaxation

Everyone can benefit from Reiki

Reiki is gaining popularity in the modern world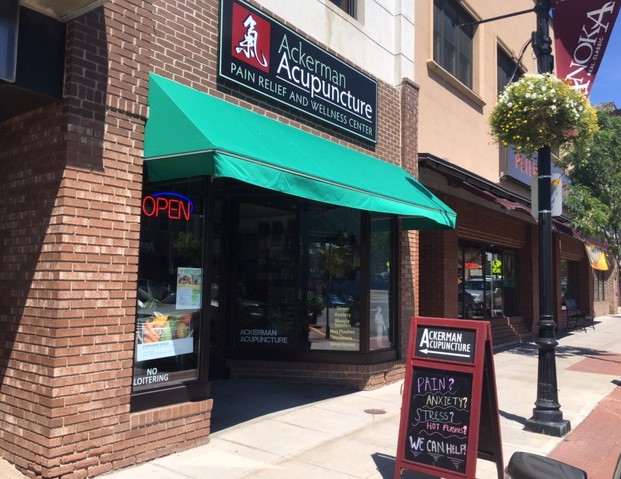 Call 763-477-1338 to schedule your relaxing Massage or Reiki appointment today in Anoka.
We accept cash, major credit cards, including Visa, MasterCard, AmEx and Discover, Health Savings Account (HSA) Cards and Flex Spending Account (FSA) Cards.
Written by Aleesha Ackerman, LAc.
Want to read more posts like this?
Acupuncture is good for all types of pain. Be sure to see a licensed acupuncturist. Be sure to see a certified Massage therapist.
Aleesha Ackerman, LAc specializes in treating Pain, Pain Syndromes, headaches, migraines, back pain, anxiety and hot flashes.
Mike Ackerman, LAc specializes in treating Pain, Sports Injury and Pain, Sciatica, Hip Pain, Plantar Fasciitis foot and heel pain and Back pain.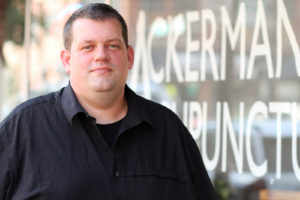 Together Aleesha and Mike Ackerman make a great husband and wife acupuncture team treating pain in Anoka.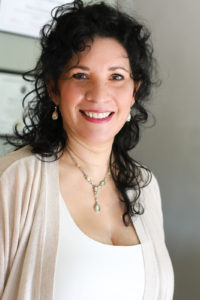 They are proud to welcome Marie Forrest, Licensed and Certified Massage Therapist and Reiki Master to their professional team.
Subscribe to our monthly E-Newsletter for healthy tips, recipes and updates.
Like us on Facebook to follow updates in our Wellness Clinic.
Schedule your appointment today for Pain Relief and Wellness.
DISCLAIMER
This article is not intended to replace any health care. Reiki is not a substitute for conventional medicine.
No information on this site should be relied on to determine medical diagnosis or treatment for a medical condition. As with any health concerns, always be sure to consult your health care provider with any health concerns.
Serving Andover, Anoka, Big Lake, Blaine, Buffalo, Champlin, Columbia Heights, Coon Rapids, Dayton, Eagan, East Bethel, Elk River, Fridley, Ham Lake, Isanti, Minneapolis, Now Then, Oak Grove, Maple Grove, Osseo, Ostego, Saint Francis, Saint Paul, Spring Lake Park and Ramsey, MN 55303.
Zip codes we treat: 55304, 55303, 55309, 55014, 55434, 55449, 55316, 55433, 55448, 55327, 55330, 55432, 55040, 55401, 55402, 55403, 55404, 55406, 55407, 55408, 55409, 55410, 55411, 55412, 55413, 55416, 55418, 55419, 55421, 55422, 55011, 55311, 55369, 55102, 55103, 55104, 55105, 55106, 55107, 55108, 55101, 55109, 55110, 55111, 55113, 55114, 55116, 55117, 55120, 55124, 55125, 55115, 55118, 55119, 55121, 55122, 55123, 55126, 55129, 55130, 55146, 55127, 55128, 55133, 55144, 55145, 55155, 55164, 55165, 55166, 55166, 55168, 55170, 55175, 55187, 55188, 55171, 55172, 55014, 55025, 55371, 55398, 55308, 55960
Serving Anoka County, the north metro and the Minneapolis area.